---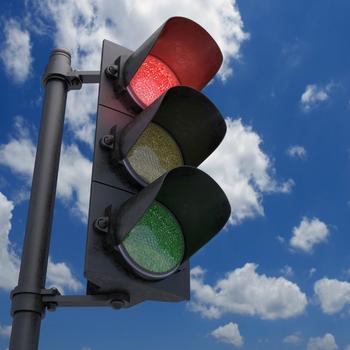 Cameras at traffic signals, known to drivers as "red light cameras," are there to catch you if you blow through a red light. The chances of a police officer being at the intersection to nab you are pretty remote. But the camera is always there.
When a car runs a red light the camera captures the license plate number. A few days later, the driver receives a picture of their car going through an intersection, along with a ticket.
But these cameras have become increasingly controversial, and not just because people object to being under surveillance. There have been a number of lawsuits against municipalities that employ them -- Rochester, N.Y., is among the latest -- by drivers who have challenged the legality or validity of their tickets.
And there is a larger issue. Municipalities that install these cameras have discovered they are a lucrative source of revenue at a time of shrinking budgets. There is a growing suspicion that cities and towns are adjusting the timing of the lights to write more tickets.
Money generator
"When red light cameras are used to make money for local governments, these governments are unlikely to jeopardize this income source," the National Motorists Association says in a statement on its website. "This includes traffic-light synchronization, which is the elimination of unneeded lights and partial deactivation of other traffic lights during periods of low traffic."
If governments are adjusting lights to increase tickets -- shortening the period the light remains yellow, for example -- it is not just an ethical issue, critics say, but one that centers squarely on safety. The controversy attracted the interest of traffic engineering professors at the University of Tennessee, who analyzed the issue to determine if traffic control measures intended to boost red light revenue -- such as shortening yellow light time or increasing the speed limit on a street -- compromise safety.
The study by professors Lee Han, Chris Cherry and Qiang Yang, in the Civil and Environmental Engineering Department, is published in the August issue of Transport Policy Journal.
Cherry, who says the proper use of red light cameras can promote safety, believes the vast majority of traffic engineers would not yield to the pressure to rig the lights in an effort to trap motorists.
Anecdotal reports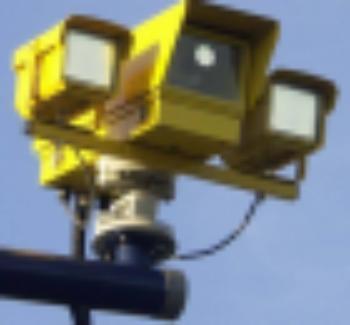 "That said, there's been plenty of anecdotal reports and lawsuits that suggest that some traffic engineers have used red light camera revenue generation as one of the criteria that they consider when they time traffic signals," Cherry said.
The authors analyzed previous research related to four traffic signal measures: shortening yellow duration and/or lengthening all-red duration, shortening cycle length, increasing the speed limit and increasing high volume-to-capacity conditions such as with an unwarranted turn signal—and their impacts on red light running, safety and efficiency.
Among their findings, shortening the yellow and/or lengthening the all-red, shortening the cycle length, and increasing the speed limit increased the chance of drivers running a red light. Shortening the yellow and increasing the speed limit increased the chance of a crash. So, if a municipality is doing that, it stands to reason they aren't doing it to promote safety, but for some other reason.
Hazardous at best
The timing of yellow lights is a significant issue for drivers under the best of circumstances. For drivers, it requires a judgment call, unlike the unambiguous red and green signals.
"There are circumstances, as you approach a yellow light, where the decision is easy," said Hesham Rakha, professor of civil and environmental engineering at Virginia Tech, who conducted a 2012 study of yellow light timing. "If you are close to the intersection, you keep going. If you are far away, you stop. If you are almost at the intersection, you have to keep going because if you try to stop, you could cause a rear-end crash with the vehicle behind you and would be in the middle of the intersection anyway."
If some in authority are tweaking the time the signal remains yellow, shortening it in hopes of forcing a motorist to run a red light, it can make an intersection more dangerous.
Cherry says part of the problem stems from the cost of installing and operating these systems. He says it can provide added pressure to make the system at least pay for itself, even if it doesn't generate revenue.
Shouldn't pay for themselves
"The most effective red light camera is one that doesn't produce any revenue, that doesn't pay for itself," he said. "They deter red light running so much that the municipality can't issue citations."
According to various media reports a record number of tickets were issued by cameras in the District of Columbia in 2012, pulling in nearly $13 million for the city government. In June Rep. Kerry Bentivolio (R-MI) drafted a bill that would ban red light cameras in the nation's capital -- suggesting the issue of ticket-writing cameras at intersections and whether governments are gaming the system -- could spill over into the political arena.
---