---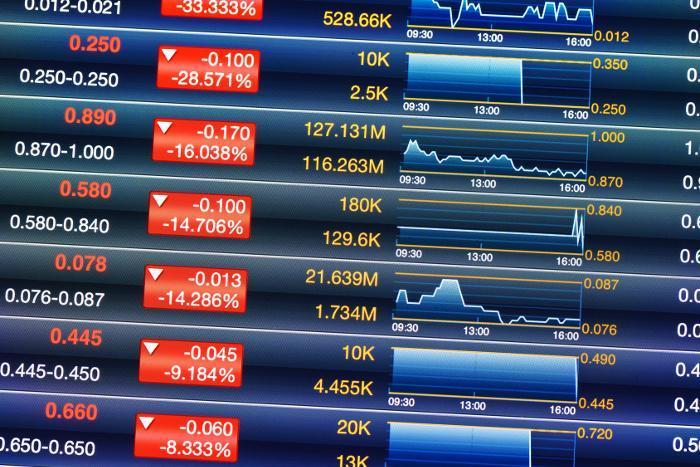 Last week's stock market carnage has Wall Street traders – as well as millions of consumers with retirement accounts in mutual funds – a bit nervous. The stock indices are now in bear market territory with the first major correction since 2011.
The debate on Wall Street is whether the selling is over. Even if it's not, many economists say the U.S. economy is still fairly strong and job growth is good.
But there are warning signs everywhere that may suggest otherwise.
It's true that the stock market sell-off could just be a long-overdue correction from abnormally-high stock valuations. But there are troubling signs that suggest the economy is weaker than many think.
Weak growth numbers
It starts with the economic growth rate. Gross Domestic Product (GDP) is estimated to be around two percent for the year. But in the first quarter of both 2014 and 2015, growth was dismal. In fact, in both years there was negative growth in the January through March period.
The weak showing in 2014 was blamed on a cold winter and this year on a labor action that blocked West Coast ports for a time. But every first quarter is cold, because it's in the winter. Winter doesn't appear to have been a negative factor in years before the financial crisis. For example, GDP in the first quarter of 2004 was 2.4%.
So even if economic growth picks up in the rest of the year, as it usually does, the fact the U.S. economy has gone in reverse to begin the last two years doesn't exactly paint a picture of a robust economy.
Cheaper commodities
Consumers are probably well aware of falling oil prices, but the price of just about every other commodity has been falling too. Falling oil prices are good for consumers but have hurt the U.S. oil industry, whose rapid growth the last few years has helped keep the economy afloat. That stimulus is no longer the economic driver it once was.
Oil prices are lower because there is an oversupply but the situation with other commodities, like copper, is different. There just doesn't seem to be as much demand. Falling demand could be a sign of an economic slowdown.
The economies of other nations may already be in recession. Countries like Brazil that rely on the export of oil and minerals are reeling because of falling prices.
China's woes
China, the world's second-largest economy, also appears to be in trouble. China last week took aggressive action to devalue its currency to prop up its fading export market. True, the U.S. imports more from China than it exports, but many U.S. corporations rely on the vast Chinese market. Apple stock's plunge the last few weeks is attributed in part to a belief Apple will sell fewer iPhones in China if that country's economy tanks.
This all creates strong headwinds for the U.S. economy, especially in light of an ever-strengthening dollar,that makes U.S. exports more expensive.
So, is the U.S. sliding toward recession? Very few people think so but the U.S. consumer may be a strong indicator. Keep an eye on back to school sales, now under way. As we reported last week, consumers don't appear to have spent heavily so far.
"As expected, families are carefully measuring where, when and how they should spend on fall apparel items, school supplies, electronics and other necessities," said National Retail Federation President and CEO Matthew Shay. "Late summer promotions and sales tax holidays around the country are likely contributing to the delay in back-to-school shopping this year, which means the next few weeks could be exceptionally busy for retailers large and small."
If it's not exceptionally busy, it could be a bad sign. In 2008 retailers suffered a dismal back to school shopping season. It was followed a month later by the financial crisis, in which a garden variety recession turned into the Great Recession.
---