---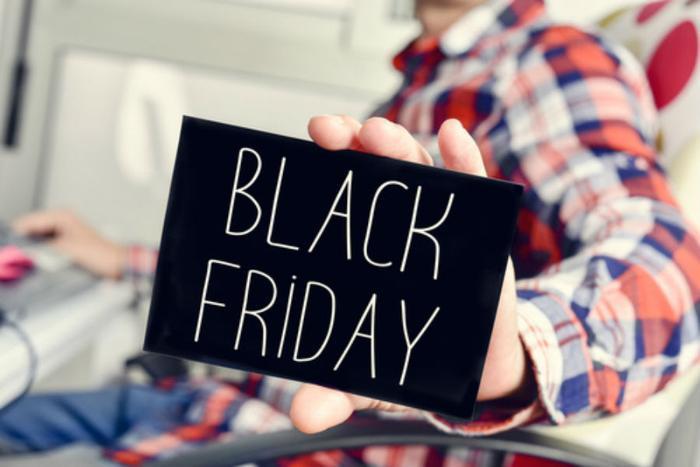 We've heard for years that Black Friday is the biggest shopping day of the year and that consumers eagerly look forward to participating. But really? Do people really enjoy standing in line outside a Walmart at 4:00 a.m.?
Our friends at BestBlackFriday.com have stumbled across the painful truth. A survey conducted for the site by SurveyMonkey found a sizable number of consumers actually claim to hate Black Friday.
According to the results, fewer than 15% of those questioned actually "love" the official kick-off to the holiday shopping season. A little over 35% profess to hate it. About half of those in the survey describe Black Friday as "just okay."
A young person's game
Other takeaways from the survey – younger shoppers tend to "love" Black Friday more than older people. There is a huge drop in affection after Americans turn 30. Consumers who say they hate Thanksgiving openings also hate Black Friday.
Is it possible consumers are just burned out on Black Friday hype? Phil Dengle, a principal at BestBlackFriday, says that's a logical explanation. Also, he says consumers no longer have to get up early and fight the crowds in order to get a good buy.
"The numerous pre-Black Friday and early November sales are absolutely turning shoppers off to the actual day of Black Friday.," Dengler said in an email to ConsumerAffairs.
As of November 7, Dengler notes that Amazon had already opened its "Black Friday Store," and retailers like Walmart have been showcasing Early Bird Online Specials.
"Actual Black Friday doorbusters will start on the Wednesday before Thanksgiving this year, so everything is much more spread out," he said. "Overall, prices are still going to be better on Thanksgiving, Black Friday, and Cyber Monday, but it is still more than possible to find great deals in the weeks leading up."
More online shopping
And the week after too. Research has shown year after year that overall, the best deals aren't found on Black Friday but in early December. And more and more sales are being conducted online. The significant drop in the number of major retailers open this Thanksgiving probably has less to do with perceived public backlash than with the fact shoppers can still buy things from the comfort of their living rooms between dinner and football.
Plus, Dengler says there are now so many deals, before and after Black Friday, consumers are not obsessed with getting the absolute lowest price.
"Many shoppers just do not want to go through with the hassle and stress of shopping on Thanksgiving and Black Friday, so they are sacrificing a few dollars to get it on their own terms," he said.
Finally, the survey suggests this Black Friday might find the stores not so crowded. Forty percent said they didn't plan to shop at all the day after Thanksgiving and 28% said they would limit their shopping to online.
---