---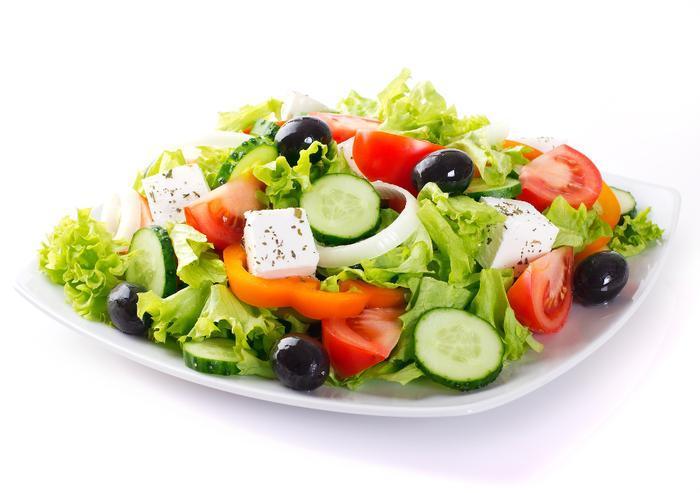 To fight obesity health advocates and government policymakers have stressed the importance of not only eating less, but eating more of the right foods.
Fast food restaurants in recent years have begun adding more salads and fruit, alongside their high-calorie burgers and fries. Critics haven't been all that impressed, believing the average consumer will pass up the healthy fare for the triple bacon cheeseburger if given the choice.
But maybe they've been selling the consumer short. Anecdotal evidence is beginning to suggest that, when offered a healthy choice, many consumers will take it.
Pilot program
Nearly four years ago Pitt County, N.C., started the Healthy Corner Stores Initiative in the Greenville area. It appealed to convenience stores to begin selling healthy items like fruits and vegetables, along with the traditional fare of candy, chips and cigarettes. To encourage the addition to stores' inventory, the program provided grants to purchase a refrigeration unit.
With that incentive, Mark's Food Market, owned by David Rozek, decided to give it a try, and added bananas, grapes, oranges, apples, strawberries, potatoes and even onions to his inventory. Since then, these healthy products have outsold candy and chips and he has purchased three more refrigerated display cases.
Just last week he says a first-time customer ordered a hot dog off the grill. While Rozek was getting ready to serve it up, the man canceled his order.
"He changed his mind when he saw the oranges," Rozek said. "It happens a lot, especially with new customers who don't know we have it."
Not an uncommon trend
Mark's Food Market is hardly the only convenience store appealing to consumers' healthier nature. Customers of Sheetz and WaWa, two convenience store chains operating primarily in the Northeast and Mid-Atlantic regions, have been serving up fresh fruit, yogurt and freshly-made deli-wraps for years.
A recent report by RetailNet Group singled out WaWa, located in five states, with making "healthy and fresh" a key component of its store design and marketing. It notes that the fresh fruit and vegetables are prominently displayed in the stores, with upscale lighting and wide open aisles used to guide consumers to them.
QSR, a trade magazine covering quick service restaurants and convenience stores, included "more fresh fruit & veggies" on its list of the top 10 food trends of 2013. The report highlighted lettuce as an example; instead of just iceberg, the magazine predicted more romaine, field greens, spinach, and even Kale would be offered at quick-serve locations.
"Vegetables at the center of the plate are welcomed by diners — who continue to seek fresh, local, healthful fare — as well as operators squeezed by rising costs for proteins," the authors wrote.
Lower income consumers
The pilot program that brought healthy food to Mark's Food Market chose that location because of its proximity to a trailer park and the absence of nearby supermarkets. It was hoped that lower income consumers who shopped there regularly would avail themselves of the healthier fare.
According to Rozek, they have and it's been good for his bottom line. He says the profit margin on fresh food is higher than on cigarettes, and almost everything else in the store.
Has the "eat healthy" message finally gotten through to the average consumer? Perhaps, but it is also possible we're seeing a demographic effect.
A late 2013 survey by Subway and MTV found members of the Millennial generation have a greater than usual awareness of the need to eat more healthy food. It shows 80% of those questioned believe their eating habits needed improvement. One-third said they have either pressured a friend, or been pressured by a peer, to eat healthier.
---