---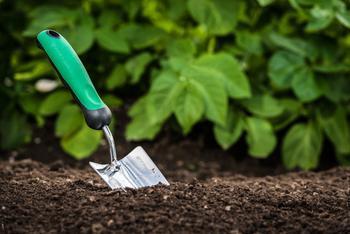 The arrival of fall marks the beginning of a new set of gardening to-dos. But if you find it difficult to keep track of what your garden requires from season-to-season, you may not know where to begin.
Fortunately, technology can lend a hand. Perplexed planters can find all the information they could ever need on several apps designed to take the guesswork out of gardening.
Not sure when to start seeds, transplant crops, or harvest vegetables? Let these apps clue you in on how to transition your garden from summer to fall and beyond.
When to Plant
When to Plant, available for 1.99 on iTunes and Google Play, asks users to plug in their zip code for a more personalized experience. Upon honing in on where you live, the app will access a database of 5,000 weather stations across the U.S.
The app is then able to provide information on average frost dates in your area and the best time to plant each crop. You can even ask the app to recommend separate spring and fall planting times for cool-season crops if you live in an area with especially balmy summers.
Need information on a certain plant or crop? When to Plant can help you there, too. The app houses information on over 120 crops and plants.
Garden Time
Garden Time, available for free on iTunes and Google Play, also personalizes your planting pointers by finding out where you live. Users can create an account for their garden (or gardens, for those with multiple properties or gardens) and add plants to their garden profile.
After letting Garden Time know which plants you plan to grow, it will whip up a timeline checklist that will take you from seed to success. In addition to reminding you of an upcoming timeline event, you'll receive alerts ahead of weather that could affect your garden (such as rain or frost).
The app also includes a notes section and digital journal in which users can stash reminders, seed numbers, or other information. Like When to Plant, Garden Time also offers a vast collection of helpful plant information.
---