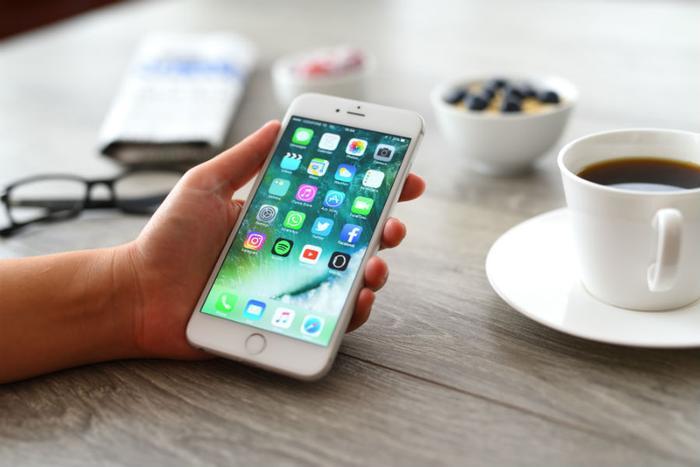 Apple's most recent iPhone update, iOS 13, includes a tool to help consumers minimize the number of unwanted calls they receive. The tech giant's new "Silence Unknown Callers" option lets iPhone users send any call straight to voicemail if it isn't from a number found in their contact list.
Users who have updated to iOS 13 can activate the feature by opening Settings, tapping "Phone," navigating down to "Silence Unknown Callers," and toggling the button to "On." 
Enabling the feature will stop unknown calls from coming through, meaning users won't have to manually hit "decline" when they see a likely robocall coming in. Missed call notifications will still pop up after Apple sends the call to voicemail, and the number that called will still show up in the recent call log.
Apple warns that some calls -- such as those from a medical office or any other establishment that isn't in a phone's contact list -- may also be thwarted by the feature. In that case, users can head to the "Voicemail" tab in the Phone app and listen to or read the transcript of the voicemail and decide whether the person should be called back. 
Robocall numbers still elevated
During the month of September, consumers received 4.5 billion robocalls. While that number is down 5.2 percent from August and 13.5 percent from the all-time high in March of 5.2 billion robocalls, YouMail CEO Alex Quilici says robocall numbers for 2019 are still frustratingly high. 
"Happily, September had a meaningful but unsurprising decline in robocall volume, as it was a shorter month than August and included the Labor Day holiday weekend," the executive said in a statement last week. "While that's still good news, the tougher news is that we received over 43.3 billion calls in the first 9 months of the year, and we are still on pace to wind up with nearly 60 billion calls to U.S. consumers this year."
Federal regulators are aware that consumers are fed up with robocalls and continue to push for the integration of tools to fight spam callers. The FCC has urged phone companies to adopt new standards to combat robocalls, and AT&T, Verizon, and other carriers have announced new spam call-filtering tools in an effort to appease both regulators and frustrated consumers.
The Federal Trade Commission (FTC) announced in July that it upgraded its Do Not Call (DNC) initiative to make its interactive robocall data site easier for consumers to use.
"The page allows consumers to search the data interactively, for example, by clicking on a specific state or county. The information will be updated quarterly," the FTC wrote.