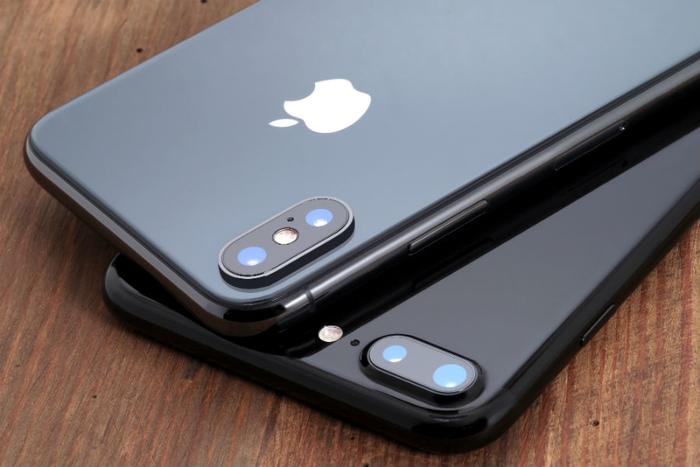 Apple announced on Monday that its upcoming iOS 14, which is set to launch this fall, will include a number of new privacy features. 
At its annual Worldwide Developers Conference, which was online-only due to the coronavirus crisis, the tech giant said iOS 14 will include new protections against user tracking on apps and websites. 
The new software will feature indicators that let users know when an app is using their microphone or camera. If either is activated, users' iPhones will show an orange dot in the upper right corner of the screen.
"All of our product work is grounded in a set of privacy principles," said Craig Federighi, Apple's senior vice president of software engineering. 
New labels for app permissions 
Apple has also integrated new labels for app permissions. Users will see how much data an app requests before downloading it, as well as what developers plan to do with their data. Under iOS 14, app developers must self-report whether the information they will collect falls under the category of "Data Linked To You" and "Data Used to Track You." 
"For food, you have nutrition labels," said Erik Neuenschwander, Apple's user privacy manager. "So we thought it would be great to have something similar for apps. We're going to require each developer to self-report their practices."
With this feature, users can choose to grant permissions for a day, when in use, or forever. 
CarKey function
Apple also revealed that iOS 14 will allow some users to unlock their car using a functionality called CarKey. Those with vehicles that support the new feature will be able to pair their phone with their car and use the device to unlock and start it. 
For the feature, near-field communication (NFC) will be used to securely communicate with a user's car. The information collected for this functionality will be stored in the same place that Apple stores credit card information in iPhones, meaning it's protected by Face ID or Touch ID and Apple won't know when a user locks or unlocks their car. 
Federighi said car keys have "been around for over 100 years but they've become big, bulky and ripe for reimagining." The new digital key will first be available for the 2021 BMW 5 Series, and Apple plans to expand it to other car models after that.