---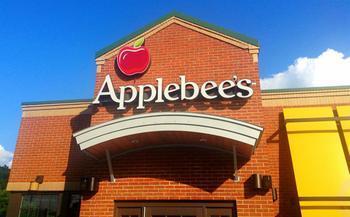 Applebee's made a name for itself by providing predictable food in a predictable atmosphere. But maybe that was something of a problem.
How do you set yourself apart when you remind customers of another place they've been to? It might work for McDonald's, but maybe not for a casual dining restaurant that needs to attract food-obsessed Millennials.
So Applebee's has carried out something of a reboot, characterizing it as "taking back America's neighborhoods." The centerpiece is wood-fired grills as the cooking medium of choice.
A new national advertising campaign invites guests to "follow the enticing aroma of American oak smoke" into their neighborhood Applebee's. The ad campaign is aimed at cutting through the clutter and letting consumers know that, when it comes to taste, something has fundamentally changed.
"We're in the midst of a transformation at Applebee's, and we are recommitting ourselves to every aspect of the guest experience," said Julia Stewart, chairman and CEO of Applebee's parent company DineEquity, Inc.
Food-centric culture
We are, after all, in a food-centric culture, when today's young consumers savor every flavor and demand something special and unique when they pick up a knife and fork. So Applebee's hopes to differentiate itself with terms like "hand-cut in-house," and "wood-fired."
"This goes far beyond a few new menu items or a limited-time offer," Stewart said. "This is the biggest investment in culinary excellence in the company's history – transforming the menu, instilling pride in franchisee team members, delighting current guests and giving others a reason to come back."
The company expects the mainstays of its new menu to be certified USDA Choice Top Sirloin Steaks and Bone-In Pork Chops. It says both items are being hand-cut in Applebee's restaurants by trained meat cutters before they hit the grill.
Huge gamble
Fortune magazine reports Applebee's move from gas-fired grills to wood smoke will cost $75 million, and represents a huge gamble for the restaurant chain. It notes the transformation will change the taste of 40% of the items on the menu.
Then again, the payoff could be significant. Amid rising competition in the casual dining sector, Applebee's has seen same store sales drop for three straight quarters.
That comes at a time when casual restaurant sales have been rising, so a bold change could be a positive catalyst to reignite profits. Applebee's obviously hopes that where there's smoke, there's fire.
---