---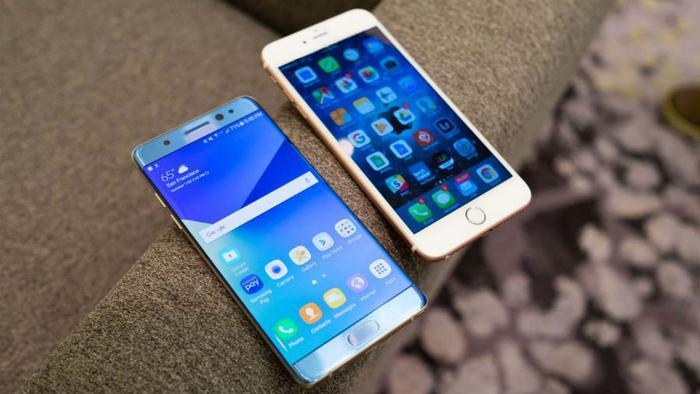 Samsung's Note7 debacle has truly shaken the mobile division of the company, along with its customers' confidence. While the South Korean company will be scrambling for some time to mitigate the damage, competitors like Apple are likely to enjoy a bit of a boom.
But how much should the tech company expect to gain from the situation? According to KGI Securities analyst Ming-Chi Kuo, quite a lot. The expert says that Apple will likely gain 5-7 million customers because of Samsung's phone disaster. Kuo says that many disenchanted Note7 owners will make the leap to the iPhone 7 Plus because of the device's dual camera, which will be a big drawing point.
The analyst arrived at the prediction after examining sales of the Note7. Before reports surfaced about their tendency to catch on fire, Samsung's device was a hot commodity; around 12 million of the devices were originally sold.
Half may defect
Kuo says around 50% of those customers are likely to choose an Apple device as a replacement, while the other 50% of customers will consider devices sold by Android manufacturers Huawei and Google, which recently released its new Pixel smartphone.
While Kuo's prediction is only an educated guess, real numbers on Apple's performance confirm that the company has been thriving as of late. The company's stock has risen in recent weeks due to the Note7 issues, and fourth quarter projections look pretty favorable. Investors will be able to learn more when Apple releases its earnings report on October 25.
Meanwhile, Kuo predicts that the Note7 failure will only impact Samsung for a couple more months. However, if more of its devices continue to have technical problems, then its image may take a long-term hit. Customer complaints have flooded in over many the company's other products recently, so it will likely be something the manufacturer will need to be careful of going forward.
---