---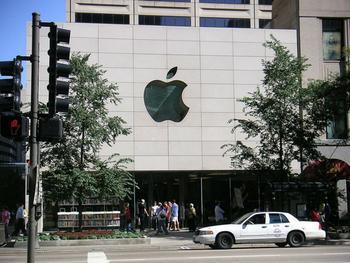 It was show and tell day for Apple, as the company previewed the latest wrinkles in iOS 10 for developers attending the annual World Wide Developers Conference (WWDC) in San Francisco.
In years past, the WWDC witnessed the dramatic unveiling of new products like the iPod and iPhone. This year, the emphasis was on system enhancements to existing hardware.
Apple says it has made major upgrades to Messages, redesigned a number of apps, and expands what Siri can do.
"iOS 10 is our biggest release ever, with delightful new ways to express yourself in Messages, a native app for Home automation, and beautifully redesigned apps for Music, Maps, and News that are more intuitive and more powerful, making everything you love about your iPhone and iPad even better," said Craig Federighi, Apple's senior vice president of Software Engineering.
More jobs for Siri
In iOS 10, Apple has extended Siri into new areas to work with existing apps. For example, developers will now be able to use Siri to interact with apps using just voice commands. New areas of interaction include photo search, ride booking, personal payments, and workouts.
The Maps app in iOS 10 has also gotten a makeover. Apps like OpenTable will be able to book reservations into Maps, and ride-sharing apps can be accessed through Maps as well.
Apple says Maps has even been upgraded with intelligence to figure out where you might want to go next, based on the appointments in your calendar and where you have gone in the past – a feature some might find a little creepy.
Siri has also been given new capabilities to help you watch TV. Teamed with Apple TV, users will be able to use Siri to search for video content by topic or theme. Later this month Siri will start searching YouTube for specific types of content.
Siri and Apple TV
"The future of TV is apps, and Siri on Apple TV has changed the way we interact with our television and these expanded features will continue to deliver viewers what they want to watch even faster," said Eddy Cue, Apple's senior vice president of Internet Software and Services. "There are over 6,000 apps to enjoy on your Apple TV including over 1,300 video channels, which are even more fun to watch with the new Siri features combined with single sign-on."
Apple also announced upgrades for Apple Watch, the company's offering in the increasingly crowded wearable tech field. It said WatchOS 3 will be able to instantly launch favorite apps and will have enhanced health and fitness capabilities.
Among the new Apple Watch apps is Breathe, which will encourage users to take periodic breaks throughout the day for breathing exercises.
---