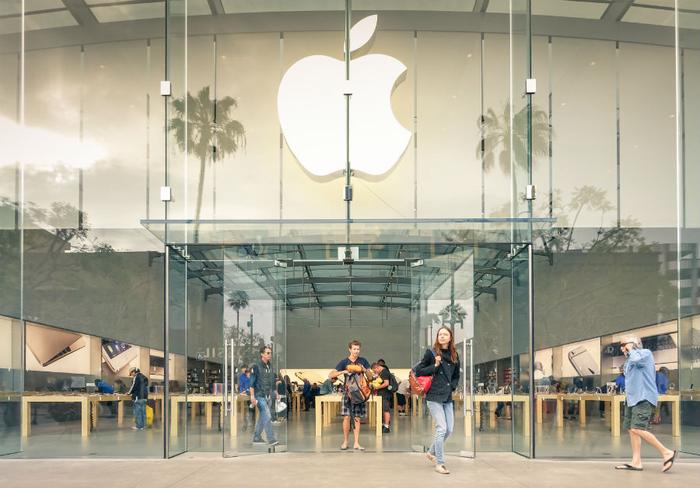 Apple has introduced three new iPhone models and an updated Apple Watch. It's the watch that's creating the most buzz so far.
Called the Apple Watch Series 4, the redesigned and re-engineered watch takes another step closer to becoming a medical device. It includes a new accelerometer and gyroscope to detect hard falls, along with an electrical heart rate sensor that has earned a De Novo classification by the Food and Drug Administration (FDA).
FDA worked with Apple
As Apple unveiled the new watch, the FDA released a statement from Commissioner Scott Gottlieb welcoming Apple's entry into the healthcare field, noting the new watch has two apps that consumers may find particularly useful.
"One app creates an electrocardiogram, similar to traditional electrocardiograms, to detect the presence of atrial fibrillation and regular heart rhythm, while the other app analyzes pulse rate data to identify irregular heart rhythms suggestive of atrial fibrillation and notify the user," Gottlieb said. "The FDA worked closely with the company as they developed and tested these software products, which may help millions of users identify health concerns more quickly."
The new Apple Watch with GPS alone will be available for pre-order in 26 countries and territories beginning Friday, September 14. The watch with GPS plus cellular will be available to order in 16 countries Friday. Both will be in stores Friday, September 21.
New iPhones
Apple has also introduced three new additions to its iPhone line-up -- the iPhone Xs, the iPhone Xs Max, and the iPhone XR. All three phones feature the all-screen design introduced with the iPhone X.
The phones are different sizes, ranging from 5.8 to 6.5 inches, and all three feature enhanced cameras, processors, and operating systems.
The iPhone Xs starts at $999, while the iPhone Xs Max starts at $1,099. The iPhone XR starts at $749.
The iPhone Xs and iPhone Xs Max will be available for pre-order starting Friday, September 14, with availability beginning Friday, September 21 in more than 30 countries and territories.
The iPhone X will be available to pre-order beginning Friday, October 19 and in stores beginning Friday, October 26.