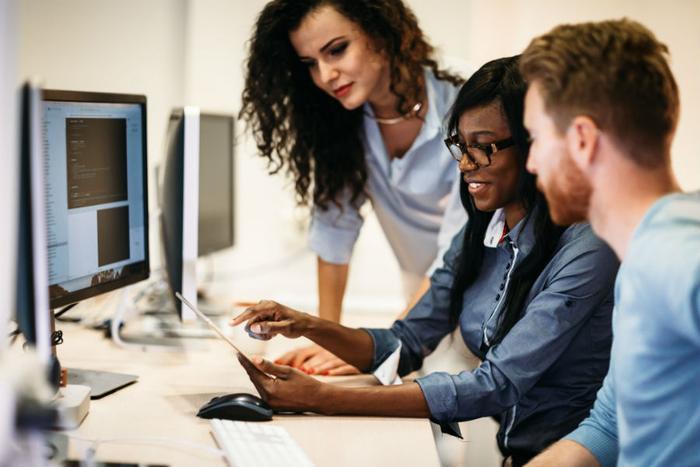 Apple has announced that, in January, it will launch a free app development program specifically for female entrepreneurs with app-driven businesses.
The two-week program, called Entrepreneur Camp, will give female app developers the opportunity to attend private coding sessions with Apple engineers, learn more about app design and marketing, and receive ongoing mentoring from an Apple Developer representative.
Apple says its immersive program was "designed to create new opportunities for app-driven businesses owned or led by women through an intensive technology lab."
"Apple is committed to helping more women assume leadership roles across the tech sector and beyond," Apple CEO Tim Cook said in a statement. "We're proud to help cultivate female leadership in the app development community with the new Entrepreneur Camp, and we're inspired both by the incredible work that's already happening, and what's sure to come."
Focusing on female iOS developers
Those eligible to participate in the program must be part of a company that is female-founded, female co-founded, or female-led, and has at least one woman on the development team. The program is inclusive to transgender women. The company must also have a working app or prototype.
"It's a fact that women are underrepresented in the industry," Esther Hare, Apple senior director of worldwide developer marketing and executive sponsor of Women @ Apple, told CNET. "And there's a huge disparity [in the] entrepreneur world when it comes to access and funding. There's an opportunity to do more and give exposure to women-led businesses."
Apple is currently accepting applications for its first session, which will take place at the tech giant's headquarters in Cupertino, California. The pilot camp will be comprised of 10 companies, but a new session will be held each quarter with up to 20 participating companies.
In addition to receiving training and support, each company will get a free year in the Apple Developer program and two tickets to Apple's Worldwide Developers Conference (WWDC) for the following year.