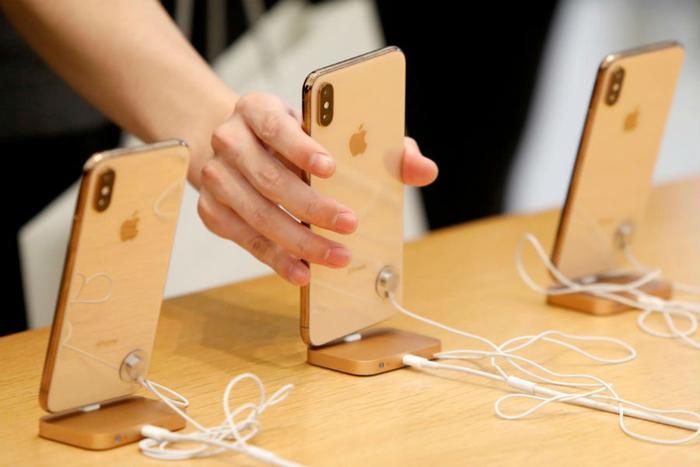 During the first three months of 2019, Apple plans to reduce its iPhone production by about 10 percent, the Nikkei Asian Review reported on Wednesday.
The tech giant is reportedly trimming the planned production targets of both old and new iPhones by about 10 percent from January through March, which works out to about 40 million to 43 million units compared to an earlier production target of 47 million to 48 million units, unnamed sources told the publication.
"The level of revision is different for each supplier and depends on the product mix they supply," one source said. The Cupertino, California company apparently told its suppliers to produce fewer new iPhones even before Apple slashed its earnings forecast last week.
The reduced manufacturing targets apply to all new iPhone models (the SX, SX Max and XR).
Weakened iPhone demand in China
The newly-lowered production targets come as a result of reduced iPhone demand in China, the world's largest smartphone market. Apple Chief Executive Tim Cook said that the company expects to report fiscal first-quarter sales of $84 billion, down from an earlier forecast of $89 billion to $93 billion in revenue.
"Lower than anticipated iPhone revenue, primarily in Greater China, accounts for all of our revenue shortfall to our guidance and for much more than our entire year-over-year revenue decline," Cook said last week.
Despite disappointing sales, Cook maintains that there is no boycott of Apple products in China amid the ongoing trade dispute between the U.S. and China.
Looking ahead in 2019
In an interview with CNBC's Jim Cramer on Tuesday, Cook said Apple's long-term health "has never been better."
"In terms of the naysayer, I've heard this over and over again," Cook said in the interview. "I've heard it in 2001, I've heard it in 2005, in '7, in '8, in '10, in '12 and '13. You can probably find the same quotes from the same people over and over again."
Cook said announcements of new services are on the horizon and hinted that forthcoming additions to the company's offerings will be "material" and tied to health care.
"You will see us announce new services this year. There will be more things coming," Cook said. "I believe it'll be material over time."
"If you zoom out into the future, and you look back, and you ask the question, 'What was Apple's greatest contribution to mankind?' It will be about health," Cook said.