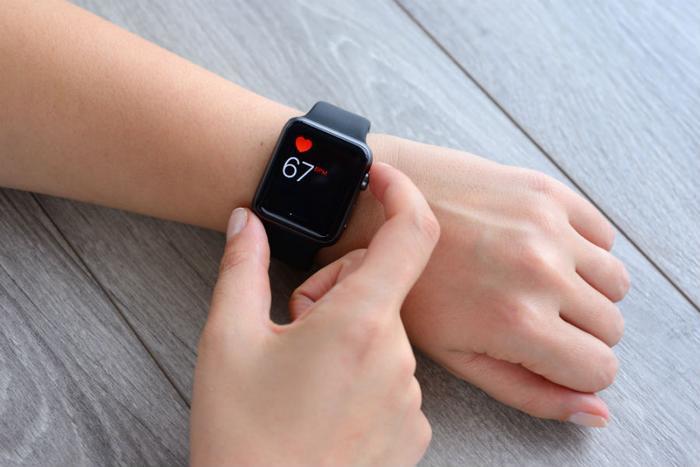 Apple is currently testing a built-in sleep tracking functionality for the Apple Watch, Bloomberg reports. If the tests are successful, a source says the company plans to add the functionality to the Watch by 2020.
Bloomberg notes that Apple will have to increase the battery life of the Apple Watch or figure out a way to run the sleep-tracking functionality in low-power mode while the person sleeps. Alternatively, the company could also just ask users to charge their battery in the morning.
"Each Apple Watch model to date is advertised as being able to last a day with the need to charge it each night," Bloomberg's Mark Gurman wrote. "In comparison, Fitbit's watches with sleep tracking are marketed as being able to last as long as a week on one charge."
New health- and fitness-related functionalities for the Apple Watch are put through "rigorous testing at labs around its campus," Bloomberg said.
"The company also conducts in-house testing for new sensors on exercise equipment such as treadmills and bikes and has analyzed the Watch's swim-tracking feature with testers at on-site swimming pools," according to the publication. "The company also has testing chambers to mimic outside weather conditions and monitor users' breathing and perspiration."
Focusing on health
Adding a sleep-tracking functionality to the Apple Watch would expand its lineup of health and fitness tracking offerings. The Apple Watch already informs users if their heart rate has reached an unusually high or low rate and can detect irregular rhythms that could indicate risk for atrial fibrillation (AFib).
The company has also modified its Health App to allow users to view parts of their medical records. In November, the Wall Street Journal reported that Apple may be aiming to allow patients to share their health information with other health apps.
Earlier this year, Apple CEO Tim Cook said health will likely be the company's greatest contribution to mankind.
"If you zoom out into the future, and you look back, and you ask the question, 'What was Apple's greatest contribution to mankind?' It will be about health," Cook said in an interview with CNBC's Jim Cramer.