---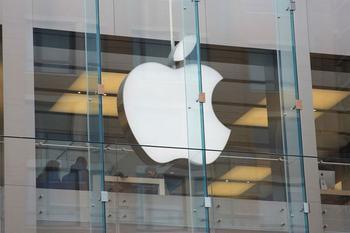 It used to be that the release of a new iPhone was greeted by insane levels of enthusiasm by faithful consumers. While lines at the Apple store no longer extend outside and around the block, there are still those who scramble to pick up the latest iteration of the popular smartphone.
However, some of these consumers feel jilted by Apple and are voicing their displeasure in the form of a lawsuit. They allege that Apple showed preferential treatment to new customers during the recent preorder process for the iPhone 7, leaving members of Apple's Upgrade Program without a new phone when the products were released. This is especially egregious, the complainants say, because being a part of the program is supposed to guarantee an upgrade every year.
"While scores of customers signed up for the program and were ready to take advantage of the every-year upgrade with the release of the new iPhone 7 and 7 Plus, Apple had a different plan in mind. It allowed non-iPhone Upgrade Program customers to snap up the limited inventory of the new devices while telling countless iPhone Upgrade Program customers to 'check back later,'" the lawsuit stated.
Preferential treatment
Consumers who sign up for the iPhone Upgrade Program are usually sold new iPhones by Apple when they're released. The payments for the phones are divided up into 24 monthly installments, and consumers who pay at least 12 of the 24 payments are eligible to trade in their existing iPhone when a new one comes out, or after six months.
By favoring new customers and not following through on upgrades for members, the complainants say that Apple failed to deliver on its promise of an upgrade "every year." Now members will have to wait weeks or months for a new batch of phones to become available. Additionally, the lawsuit says that forcing members to wait now will inevitably lead to them having to wait again next year or pay extra to secure the latest phone.
The lawsuit is seeking reimbursements for any payments made on 2015 iPhone models while members of the iPhone Upgrade Program wait for their new phones. It also demands that Apple allow members to be eligible for the 2017 iPhone next September, even if they're delayed in purchasing the iPhone 7 this year. The complainants also require that the company not restrict availability of supplies to upgrade members in the future.
---