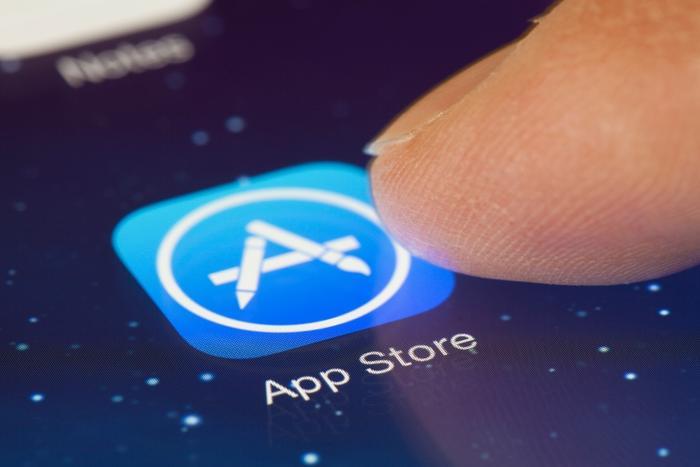 Apple is launching new "App Privacy" labels in the App Store with the aim of providing greater transparency about its app privacy practices. 
The company announced its plan to add these privacy "nutrition labels" back in June at WWDC. At the time, Apple said it wanted to better inform consumers about the privacy practices of apps on the App Store. 
The App Privacy labels give iOS users up-to-date information on each app's privacy practices. Apple said the summaries of privacy practices are meant "to help you decide if it works for you."
Three categories
Labels are broken into three data collection categories: "data used to track you," "data linked to you," and "data not linked to you."
"Data linked to you" refers to any data that can be used to identify a user. An app would have this type of data in cases where the user supplied their name, age, or other information when creating a profile on an app. Apps will also have "data linked to you" if they collect specific information about you, such as your birthday or previous work history.
"Data not linked to you" refers to diagnostic data, such as location data or browsing history, collected by an app but not able to be tied to the user.
"Data used to track you" means that user or device data was linked and collected from an app, website, or advertising profile. This category also refers to device and user data shared by the app with data brokers. 
"A transparent overview of an app's privacy practices is key to building trust with potential users," the company said. "Developers now have the opportunity to detail their app's privacy practices right in the App Store for users to review, including the types of data the apps might collect, whether that data is shared with third parties, and the option for users to opt out."
'Personal data' definition
Apple has also updated its privacy policy, making it easier to read and giving users a clearer picture of what Apple considers personal data. 
"At Apple, we believe strongly in fundamental privacy rights — and that those fundamental rights should not differ depending on where you live in the world. That's why we treat any data that relates to an identified or identifiable individual or that is linked or linkable to them by Apple as 'personal data,' no matter where the individual lives," the company said. 
"This means that data that directly identifies you — such as your name — is personal data, and also data that does not directly identify you, but that can reasonably be used to identify you — such as the serial number of your device — is personal data."