---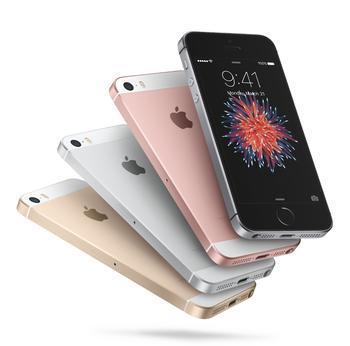 Ask anyone who has an iPhone 6S Plus how they like it and you'll most likely hear all the usual gushing about the resolution, the apps, the battery life, and so forth. Then you're likely to hear something like, "It is a little bulky though."
One iPhone 6S Plus owner I see in the mirror each morning carries his 6S in his hip pocket and recently found himself stuck when the tip of the phone got wedged under the front seat of his cramped Audi A3. Escaping without ripping the pocket was a feat worthy of Houdini. 
Hoping to appeal to those seeking something a bit smaller, Apple today unveiled the iPhone SE. It used its gift for putting the best face on nearly any situation by describing the new gadget as "the most powerful phone with a four-inch display, in a beloved compact aluminum design."
"Beloved" is usually used in obituaries, but let's not quibble. Apple assures us the SE offers the same "exceptional performance" as the 6S and 6S Plus.
"Exciting new idea"
"iPhone SE is an exciting new idea — we started with a beloved, iconic design and reinvented it from the inside out. The result is the most beautiful and powerful phone with a four-inch display in the world," said Philip Schiller, Apple's senior vice president of Worldwide Marketing. "Everyone who wants a smaller phone is going to love iPhone SE."
In other words, the SE is a smaller version of the iPhone 6S series instead of a successor to the older four-inch iPhone, the 5S. It comes with features like Apple Pay and Apple's fastest processor, which have previously been offered only on versions of the iPhone 6.
 
The $399 starting price is well below the $649 for the current top iPhone model without a contract. 
New iPad
Apple also introduced a smaller iPad today, the 9.7-inch iPad Pro.
"iPad Pro is a new generation of iPad that is indispensable and immersive, enabling people to be more productive and more creative. It's incredibly fast, extremely portable, and completely natural to use with your fingers, Apple Pencil and Smart Keyboard. And now it comes in two sizes," said Schiller. It is the ultimate upgrade for existing iPad users and replacement for PC users."
---