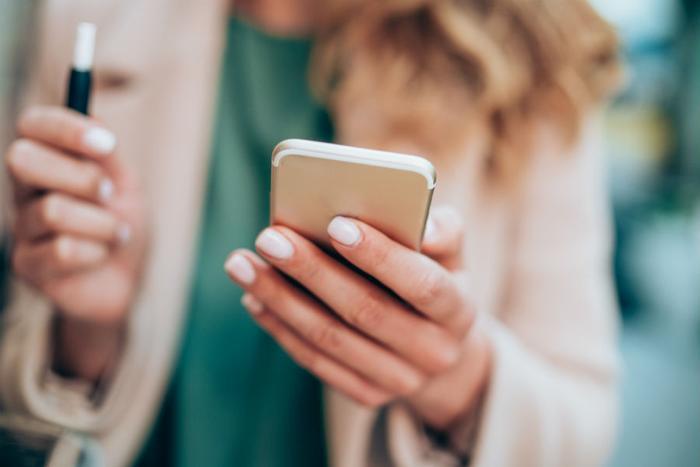 Apple has pulled all vaping-related apps from its App Store amid widespread concern over the health impact of the products. 
In a statement to Axios, the company said its App Store guidelines have been updated to prohibit software that encourages or facilitates vaping. 
"Experts ranging from the CDC to the American Heart Association have attributed a variety of lung injuries and fatalities to e-cigarette and vaping products, going so far as to call the spread of these devices a public health crisis and a youth epidemic," an Apple spokesperson said. "We agree, and we've updated our App Store Review Guidelines to reflect that apps encouraging or facilitating the use of these products are not permitted."
iPhone users who have already downloaded a vaping app will be able to continue using them, the company said. 
Vaping illnesses on the rise
The number of vaping-related lung illnesses has risen sharply in recent months, and investigators from the CDC, FDA, and elsewhere are still trying to figure out what exactly is causing the illnesses. 
To date, there have been 2,172 illnesses and 42 deaths tied to vaping. Health officials reported last week that vitamin E acetate has emerged as the likely culprit causing the lung illnesses, but investigations are ongoing. 
"Vitamin E acetate is used as an additive in the production of e-cigarette, or vaping, products," the CDC said in a report. "This is the first time that we have detected a potential chemical of concern in biologic samples from patients with these lung injuries."
CDC officials continue to recommend that consumers avoid any e-cigarette or vaping product that contains THC, "particularly from informal sources like friends or family, online dealers or the illicit market."