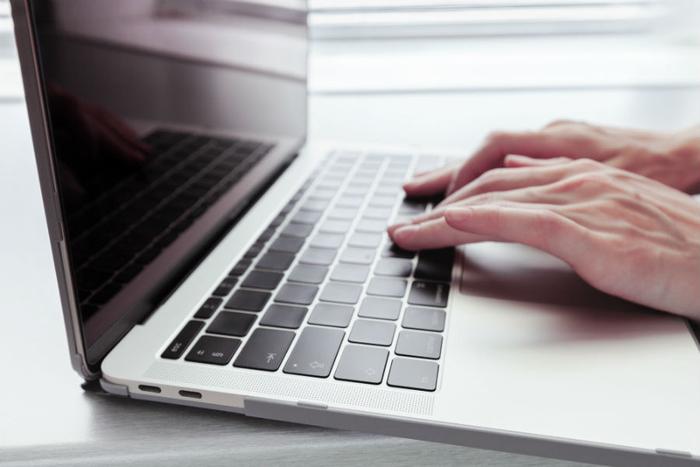 Apple MacBook lovers are enjoying Christmas in July as the tech giant's new 13-inch and 15-inch models are out and Apple is hoping consumers find the new models better than ever.
The company touts seven upgrades to its MacBook line, including the ability to crunch code faster, adjust the color of the display to match a room's ambient lightning, and the addition of a fingerprint ID sensor.
"The latest generation MacBook Pro is the fastest and most powerful notebook we've ever made," said Philip Schiller, Apple's senior vice president of Worldwide Marketing.
"Now with 8th-generation 6-core processors, up to 32GB of system memory, up to 4TB of super fast SSD storage, new True Tone technology in its Retina display and Touch Bar, the Apple T2 chip for enhanced security and a third-generation quieter keyboard packed into its thin and light aluminum design with all-day battery life, it's the best notebook for pro users."
Will this make Mac users happy?
While iPhones are Apple's bread and butter by a longshot, MacBooks account for 80 percent of all the 100 million Mac computers out in the world.
MacBook users are a zealous bunch, but will the new models create lines around Apple stores waiting to get their hands on one?
Having "Siri" on board to answer users' questions is likely to bring a smile. However, some Pro users might have to bite their tongue when it comes to the ports on the computers. MacBook Pros are devoid of HDMI and USB ports, and SD card slots which will probably frustrate those already equipped with those connections and sting a little more when they have to buy more dongles to recreate those connections.
The new True Tone technology is generating some buzz. With 500 nits of brightness (a nit is a unit of measurement of luminance), the new models are slightly brighter than an iPhone, but not as bright as, say, the newest TV screens. The new True Tone technology takes into account the color temperature of an environment and adjusts accordingly to created a more natural appearance.
While those enhancements might make some Mac aficionados happy, there are those who are unimpressed.
"I like the improvements to the new MacBooks, but they don't fundamentally add any new black and white features prior Macs didn't have," Patrick Moorhead, president and principal analyst at Moor Insights & Strategy told ConsumerAffairs. 
"What would have been most interesting would have been the addition of touch screen or even LTE for a fully mobile experience," he added. "These features are reserved for the iPad Pro, which is more strategic to Apple than the Macs."
About that keyboard
It was only last month when ConsumerAffairs reported that Apple had fessed up to issues with MacBook keyboards, offering free service to repair the issue on customers' devices.
Apple seems to have taken great strides to make sure those issues don't rear their ugly heads again. On the new MacBook Pro keyboards, iFixit discovered that Apple has built a silicone barrier under each key.
While the silicone muffles some of the clicking sound when a key is pressed, "This flexible enclosure is quite obviously an ingress-proofing measure to cover up the mechanism from the daily onslaught of microscopic dust. Not—to our eyes—a silencing measure," reported iFixIt.
"In fact, Apple has a patent for this exact tech designed to "prevent and/or alleviate contaminant ingress." but may also prevent dust and debris from getting underneath the keys and blocking the key mechanism."
And the battery issues?
In April, ConsumerAffairs reported that a component in some of the 13-inch MacBook Pro laptops might fail and cause the computer's built-in battery to expand. At the time of the finding, the company said that this was not a safety issue and offered to replace any affected batteries free of charge.
ConsumerAffairs reached out to Apple to find out if any improvements to the MacBook batteries were made in the new models, but as of press time, has not received a response.
Looking for a deal?
Along with the two new MacBook models, Apple is also offering a Back to School discount to students, parents, and teachers that includes a pair of Beats headphones and education pricing.