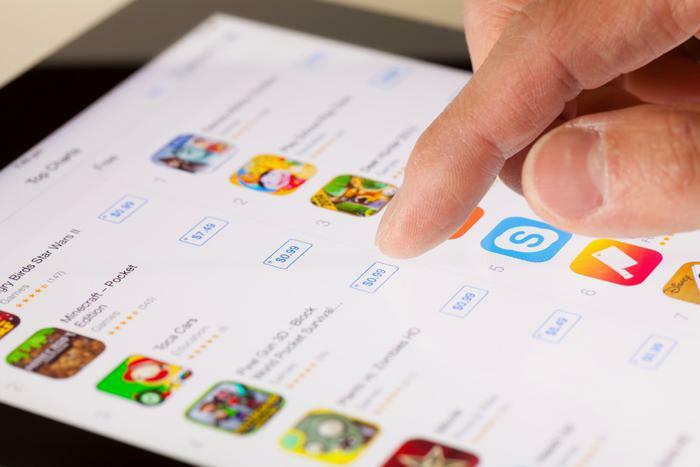 During a Senate antitrust hearing on Thursday, Apple's Chief Compliance Officer Kyle Andeer was grilled on the company's apparent inability to combat subscription scammers on its App Store. 
Apple has argued that one of its reasons for requiring developers to pay App Store commissions is that the money goes toward helping to keep scams from proliferating in the marketplace. However, developers have claimed that Apple still isn't effectively keeping scams off its App Store. 
Sen. Jon Ossoff (D-Ga.) said it's "trivially easy" to find predatory scam apps on the company's platform, yet Apple still appears to be unable to locate them. Ossoff said these scam apps are drawing in big bucks, and Apple makes money every time a scammer takes money from a consumer. 
Highlighting Apple's efforts
Andeer noted that Apple spends "hundreds of millions" each year curating the store and reviewing each app "for privacy, safety, security and performance." 
"Unfortunately, security and fraud is a cat-and-mouse game. Any retailer will tell you that. And so we're constantly working to improve," Andeer said. He added that Apple is investing in more resources and technologies aimed at fighting scams.
He noted that the App Store rejects thousands of apps each year that it deems to be a risk to consumers. Without Apple's efforts, he argued that the situation would be far worse. 
" … No one is perfect, but I think what we've shown over and over again that we do a better job than others," he said. "I think the real risks of opening up the iPhone to sideloading or third-party app stores is that this problem will only multiply. If we look at other app stores out there, we look at other distribution platforms, it scares us."
Profiting off of scam billing practices?
Ossoff then circled back to his question about the scam apps and whether Apple profits off of them. "Apple is making a cut on those abusive billing practices, are you not?" he asked.
Andeer replied that he didn't believe that was the case and reiterated that Apple strives to fight issues quickly after they're found. "If we find fraud — if we find a problem, we're able to rectify that very quickly. And we do each and every day," he said.
Ossoff then asked if Apple refunds 100% of the money it makes from scam billing practices. In his response, Andeer stressed that Apple works hard to make sure that customers who report a scam or file a complaint are made "whole" -- but he stopped short of saying that Apple refunds "all customers." 
"Senator, that's my understanding. There's obviously a dedicated team here at Apple who works this each and every day. But my understanding is that we work hard to make sure the customer is in a whole position. That's our focus at the end of the day. If we lose the trust of our customers, that's going to hurt us," he said.
'Non-answers'
Developer Kosta Eleftheriou, who has drawn attention to the fact that Apple is making massive amounts of money from scams on its App Store, said Apple's "non-answers" should "anger all of us." 
"They did not offer any explanation for why it's so easy for people like me to keep finding multimillion-dollar scams that have been going on unchecked on the App Store for years," he told TechCrunch. "They also gave no clear answer to whether they're responsible for fraudulent activity in their store." 
"Apple appears to profit from these scams, instead of refunding all associated revenues back to affected users when they belatedly take some of these down. We've been letting Apple grade their own homework for over a decade. I urge the committee to get to the bottom of these questions, including Apple's baffling decision years ago to remove the ability for users to flag suspicious apps on the App Store," Eleftheriou said.