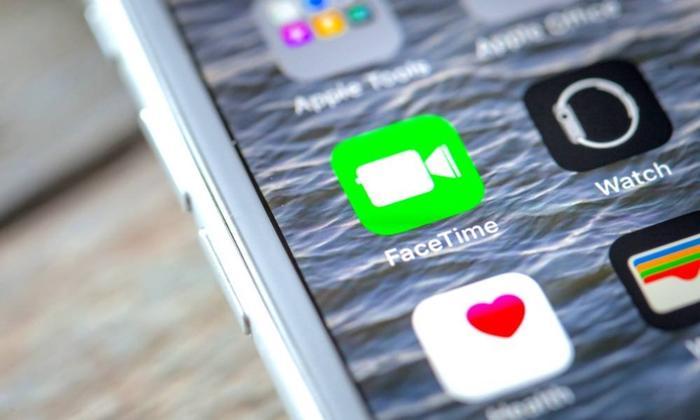 People who own iPhones have noticed a disturbing phenomenon. When they make calls on the FaceTime app, they can hear the person on the other line before the recipient has agreed to accept the call.
And if the recipient tries to block the call or turn off the device, their video camera automatically turns on, unbeknownst to the person being recorded.  A video is then sent back to the caller.
The discovery wasn't made by a security research firm, but by iPhone users who caught the flaw and posted videos on social media to demonstrate how it works. The Apple news site 9to5mac.com then successfully recreated the bug using two iPhones that run on Apple's 12.1 operating systems.
"The damage potential here is real. You can listen in to soundbites of any iPhone user's ongoing conversation without them ever knowing that you could hear them," the publication wrote on Monday. "Until Apple fixes the bug, it's not clear how to defend yourself against this attack either aside from disabling FaceTime altogether."
Issues surfaces on Data Privacy Day
The discovery came on January 28, the same date as Data Privacy Day, a holiday created by tech industry giants to celebrate privacy. Or the idea of privacy, anyway.  
"On this #DataPrivacyDay let us all insist on action and reform for vital privacy protections," Apple CEO Tim Cook tweeted on Monday, in celebration of the holiday.
In practice, Apple seems not particularly excited about tackling this privacy issue. As consumers began sounding alarms about the eavesdropping bug, an Apple spokesman told reporters that "we're aware of this issue and we have identified a fix that will be released in a software update later this week."
With no specific date provided by Apple as to when the problem will be fixed, Apple experts and New York Governor Andrew Cuomo have urged people to disable their FaceTime app to avoid being unknowingly recorded by people on the other line.
"The FaceTime bug is an egregious breach of privacy that puts New Yorkers at risk," Cuomo said in a statement.
As of Monday evening, Apple appeared to disable the group chatting feature on FaceTime.