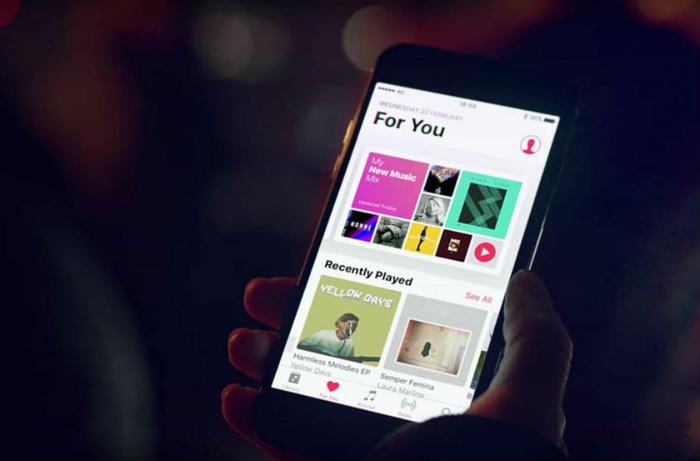 Apple Music now has more paying subscribers per month in the United States than Spotify.
Based on confidential details shared with Digital Music News, a recent report reviewed subscriber tallies from the country's most popular music subscription providers, including Tidal, Spotify, Apple Music, and Sirius XM, with Apple Music now taking control of the top spot.
It was reported that both Apple Music and Spotify have 20 million subscribers, with Apple Music now hitting "20 million plus." The exact number has not been revealed to protect confidentiality; however, trial users were not used in the final numbers.
Data shows that Apple Music has been on the rise since the start of 2018, and the lead over Spotify is only expected to grow throughout the rest of the year. Back in February, the Wall Street Journal reported that Apple Music was growing at a five percent rate in the United States, whereas Spotify was growing at a two percent rate.
The report did not indicate the amount of money each subscriber pays per month, though the experts at Digital Music News believe Apple Music to be ahead of Spotify in this category as well. The site notes that Spotify offers users a three-month free trial of Spotify Premium, student discounts, and other cut-rate plans, while Apple's discounts are much more limited.
Global growth
On a global scale, Apple Music has over 45 million subscribers, with an additional five to 10 million trail subscribers. Apple's free trial lasts for three months, with some exceptions in certain countries. Comparatively, Spotify has over 70 million subscribers worldwide, with nearly 160 million users overall.
Though this appears to be an advantage for Spotify, data collected from the recent release of Drake's album Scorpion suggests otherwise. During the first week of the album's release, Apple Music scored 170 million streams of the album's tracks. Spotify estimated 130 million streams by comparison.
These numbers raise questions as to how active Spotify's hundreds of millions of users are on a regular basis. Additionally, Spotify heavily promoted Scorpion for weeks, and many are questioning the platform's engagement with its users.
Recent changes to Spotify
Despite the comparisons to Apple Music, Spotify has recently updated the free version of its subscription, which hadn't been changed since 2014.
Free users now get access to 15 customized playlists created by Spotify that can be played in any order. Subscribers in the free tier are no longer confined to shuffle mode, and they can also listen on-demand to any song they want as many times as they want.
Free users will still have advertisements, and the tier will also feature "data saver" mode, which will reduce data consumption by nearly 75 percent.
Spotify updated its free version in an effort to keep non-paying users satisfied and to better understand the needs of users.
"The free experience of Spotify is becoming a lot more like Spotify Premium," said Babar Zafar, vice president of product development.