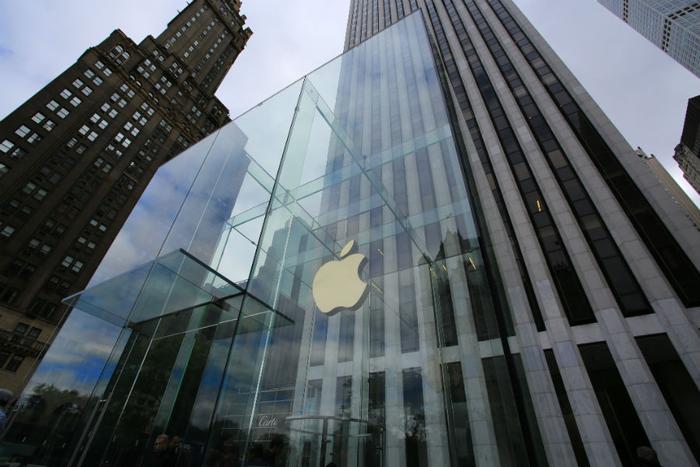 Apple took a large bite out of Intel on Monday. The company announced that it will be making its own chips for its Mac computers by 2020, which sent Intel stock tumbling as much as 9.2 percent before finishing the trading day down 6 percent.
The plan, according to Bloomberg, is still in incubation, but Apple's goal is to make the company's entire array of devices -- including Macs, iPhones, and iPads -- work seamlessly with each other.
Codenamed "Kalamata," the project will likely take several years and multiple steps to complete.
Breaking up is hard to do
This shift could be quite a sting for Intel, but it could mean more cash going in Apple's own pockets.
The chipmaker has had a significant chunk of Apple's business going back to 2007 and was paid $300 on average for each Intel chip Apple installed in one of its products. It's estimated that 5 percent of Intel's revenue stream -- more than $1 billion a year -- comes from the Apple money tree.
The move is probably also confusing to Intel. It's a complete about face from Apple's announcement in February to drop Qualcomm chips from iPhones and go exclusively with Intel chips.
Is this the start of a trend?
With device-to-device processor integration added on top of cost-savings, Apple would have extra flexibility in launching new products, and having control over its hardware should strengthen the security level of its products.
While a 5 percent hit to its revenue is something Intel can handle, the bigger question is will other manufacturers, a la Apple, take to building their own chipsets.
Bringing all component manufacturing in-house is uncharted waters for Apple. The company's 2010 purchase of Intrinsity, a Texas-based semiconductor maker, seemed to signal a desire to wean itself off Intel. Lately, the company has sourced custom processors from Taiwan Semiconductor Manufacturing and Samsung. It has also used ARM-based co-processors for special functions such as the Touch Bar and Power Nap features on MacBooks.
Still, making every single component may be a Herculean task. For example, Apple uses more than 20 different (and mostly foreign) manufacturers to build an iPhone. Those include Samsung for batteries, Toshiba for flash memory, and Sony for cameras.
Can this move mean more jobs?
If President Trump had his way, Apple would make everything in the U.S. In his 2016 presidential bid, Trump declared that "we're going to get Apple to build its damn computers in this country instead of other countries."
Carrying the torch of "very large tax cuts for corporations" in hand, Trump spoke directly to Apple CEO Tim Cook after the election and said he expected Apple to bring more manufacturing jobs to the U.S. Trump even went as far as saying that Cook had made clear-cut promises.
"I spoke to [Cook]. He's promised me three big plants - big, big, big... We're gonna get Apple to start building their damn computers and things in this country, instead of in other countries," Trump said in an interview with the Wall Street Journal last July.