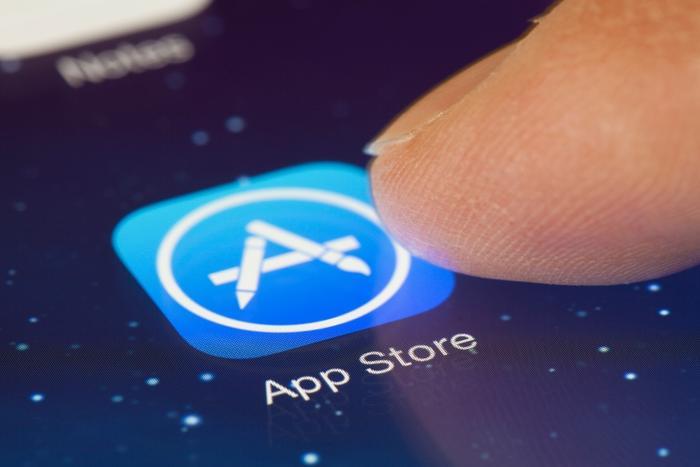 With an eye towards the safety of children and the curtailment of spamming and offensive content, Apple put developers on notice that it's going to be taking a hard line on which apps it will let in its app store going forward.
The company says it won't only be rejecting apps over their content; it will also be looking to crack down on the triggers that developers build into apps that, for example, steal user data or cheat the system in any way.
"When people install an app from the App Store, they want to feel confident that it's safe to do so -- that the app doesn't contain upsetting or offensive content, won't damage their device, and isn't likely to cause physical harm from its use," Apple told its developers in its updated App Store Review Guidelines. "If you're looking to shock and offend people, the App Store isn't the right place for your app." 
Some of the more high-profile changes include the ability for apps to now use notifications for ads, stricter rules for dating and fortune-telling apps, and a new rule that allows Apple to reject apps that help users evade law enforcement.
Nope -- not in our App Store
Apple's new app screening raises the bar on the following:
Kid-oriented apps
Upfront and center, Apple tells developers that any app must comply with laws like the Children's Online Privacy Protection Act ("COPPA"), the European Union's General Data Protection Regulation ("GDPR"), and any other applicable regulations or laws. 
"We have lots of kids downloading lots of apps," Apple said. "Parental controls work great to protect kids, but you have to do your part too. So know that we're keeping an eye out for the kids."
In Apple's new law of the land, an app can only ask for birthdate and parental contact information as a way of complying with these statutes and nothing else. If a developer builds an app that asks for personal information, they better be ready to prove that the need for those details also complies with those privacy statutes.
Apple is also putting the squeeze on a developer's dream of cashing in on kids, Going forward, it is banning third-party analytics or third-party advertising from child-oriented apps. 
Objectionable content
In its new guidelines, Apple says that apps on its platform "should not include content that is offensive, insensitive, upsetting, intended to disgust, in exceptionally poor taste, or just plain creepy."
The company goes on to lay it out in no uncertain terms: "realistic portrayals of people or animals being killed, maimed, tortured, or abused … Depictions that encourage illegal or reckless use of weapons and dangerous objects, or facilitate the purchase of firearms or ammunition … Inflammatory religious commentary" are all forbidden.
User-generated content
Any app that depends on user-generated content or social networking services has to have "a method for filtering objectionable material from being posted to the app; a mechanism to report offensive content and timely responses to concerns; the ability to block abusive users from the service; published contact information so users can easily reach (the developer)."
Spamming
What would an app be without some kind of spam, right? Well, Apple app users are about to find out. 
Going forward, app developers are required to get customer consent and build in an opt-out feature that permits users to turn off those pesky push notification ads. 
If you don't like it, go somewhere else
"The guiding principle of the App Store is simple - we want to provide a safe experience for users to get apps and a great opportunity for all developers to be successful," was how Apple laid out the future for app developers. The company didn't pull any punches about how firm its new stand is, either.
"We do this by offering a highly curated App Store where every app is reviewed by experts and an editorial team helps users discover new apps every day. For everything else there is always the open Internet. If the App Store model and guidelines are not best for your app or business idea that's okay, we provide Safari for a great web experience too."