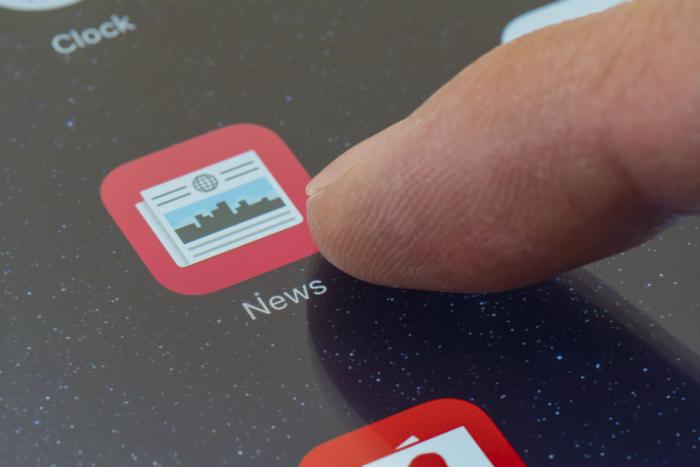 Apple has unveiled a new 2018 Midterm Elections section in Apple News, which gives U.S. readers access to important political content through November.
The news section will offer coverage from Fox News, Vox, and other selected outlets, along with special exclusives like The Washington Post's Election Now dashboard, a weekly briefing from Axios, and Politico's Races to Watch.
Apple says the goal of the section isn't to censor politics, but to present consumers with a selection of top stories from trustworthy sources.
"Today more than ever people want information from reliable sources, especially when it comes to making voting decisions," said Lauren Kern, editor-in-chief of Apple News. "An election is not just a contest; it should raise conversations and spark national discourse."
"By presenting quality news from trustworthy sources and curating a diverse range of opinions, Apple News aims to be a responsible steward of those conversations and help readers understand the candidates and the issues."
Combating false news
Apple isn't the first tech giant to implement efforts to fight false news in the wake of the 2016 election and ahead of the November elections. Facebook, Twitter, and Google have also taken steps to stem the spread of misinformation on the web.
Facebook recently announced that it is expanding the scale and scope of its third-party fact-checking program, which relies on a combination of technology and human editors to make news from less reliable sources less visible. The company also announced that it would begin fact-checking photos and videos in addition to text.
In March, Google launched a new effort called Google News Initiative, which aims to combat the spread of misinformation during elections and breaking news moments. Google said it was working with Harvard University's fact-checking organization First Draft for the program, which identifies inaccurate news stories and removes them from Google News rankings.
Twitter announced earlier this year that it would notify nearly 678,000 users that may have inadvertently interacted with now-suspended accounts believed to have been linked to a Russian propaganda service called the Internet Research Agency (IRA).
Apple's news section for the 2018 Midterm Elections is now available to U.S. readers and will remain up through the elections in November.