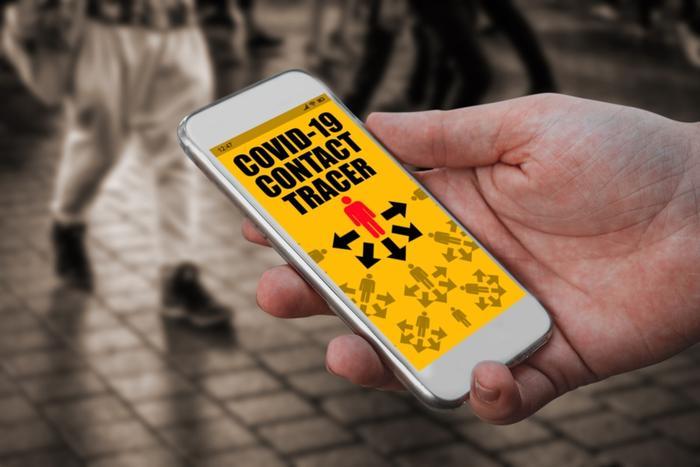 Apple and Alphabet's Google announced on Monday that they will disable location tracking in apps that use their coronavirus tracking program, "Contact Tracing," with the aim of ensuring user data is protected. 
Apple and Google announced the new program in April, saying it would allow them to send alerts to consumers who may have been in contact with someone who was exposed to COVID-19. The companies said the goal of the program was to slow the spread of the novel virus and help facilitate society's return to normal. 
The companies said at the time that user privacy and security was "central to the design" of the program, although Apple did say it would collect "some information." After the program was announced, the Senate Finance Committee raised concerns about the privacy implications of the program. 
Apple assured senators that Contact Tracing was developed with layers of "technical and administrative safeguards" to protect data as it's being transported. Additionally, the company said only authorized public health authorities would be allowed access to that data. 
'Privacy-preserving' tech 
On Monday, the two companies announced that they would ban the use of location tracking in apps that use the program. Apple and Google said their priority is protecting user privacy and preventing governments from using the system to collect data on consumers. 
The program uses Bluetooth signals from people's phones to detect encounters, but it doesn't use or store GPS location information. Apple and Google said Monday that they will allow only one app per country to use Contact Tracing to avoid fragmentation between different systems and allow all smartphones to work together.
The companies are expected to push the new software to consumers' smartphones automatically later this month. 
"All of us at Apple and Google believe there has never been a more important moment to work together to solve one of the world's most pressing problems," the companies said in a statement. "Through close cooperation and collaboration with developers, governments, and public health providers, we hope to harness the power of technology to help countries around the world slow the spread of COVID‑19 and accelerate the return of everyday life."