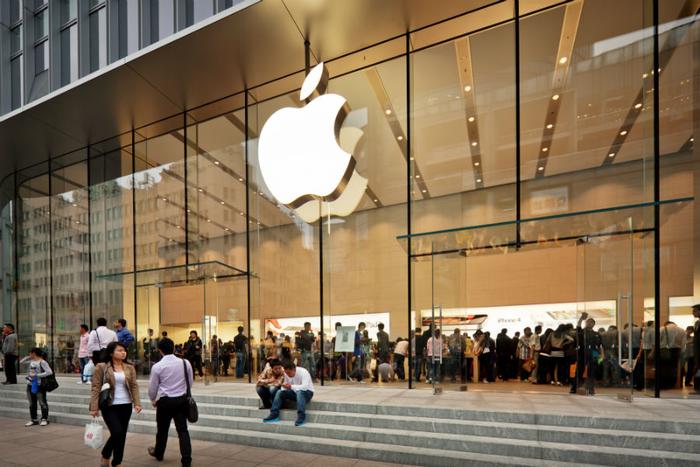 Apple, as a company, moved into rarefied air Thursday as it became the first American company to be worth $1 trillion.
A company's value, or market cap, is determined by multiplying the number of shares of the company by its stock price. Apple's market cap hit the $1 trillion mark when the stock rose to $207.04 a share. It reached an intraday high of $208.38 before closing at $207.39.
The catalyst for the move was a better than expected earnings report, issued at mid week. Apple did not increase its share of the smartphone market during the quarter, but it had stronger iPhone profits because it sold units at a higher average price. It also recorded gains in its growing services business.
Stock market guru Jim Cramer says Apple's value can go even higher because he says the firm shouldn't be valued like a tech company.
'It's a consumer products company'
"It's a consumer products company with the best devices ever, which is why it's got more customer loyalty than practically any other brand on earth," Cramer said on CNBC. "Yet the stock is much, much cheaper on an earnings basis ... than Clorox. If we simply valued Apple like the bleach maker, guess what?"
Cramer then suggested $300 a share isn't an unrealistic price for Apple. He said the company's recent success has come from its subscription services. He notes Apple now charges consumers a monthly fee to backup their data.
Revolutionary innovator
Apple has been a revolutionary innovator during the technology revolution, but has been far from an overnight success. In 1976, Steve Jobs and Steve Wozniak started the company in Jobs' garage in Los Altos, Calif. The company struggled until it introduced the Macintosh, a self-contained personal computer, in the 1980s. The Mac was also the first personal computer to use a mouse for navigation.
The company had its ups and downs throughout the fast-changing 1990s, but Jobs returned to become CEO of Apple in 1997, putting it in the lead of product development. After introducing the iPod music player, Jobs unveiled the iPhone in 2007, which he predicted would change the world. (See video below)
Jobs died in 2011 and Wozniak left the company in 1985, though he remains as a co-founder and consultant.
"Of course I'm proud of Apple, but I don't measure the world by human simplifications like round numbers," Wozniak told Yahoo Finance. "A company is great because it is great."