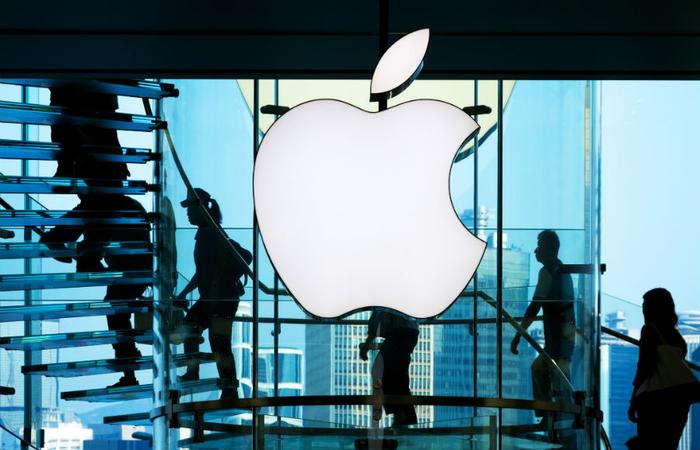 Apple's Worldwide Developers Conference (WWDC) in San Jose is a forum for the company to showcase its latest strides in technological advances, as well as show consumers what's to come from the tech giant. The conference opened yesterday, and Apple is showing its commitment to customers' privacy right out of the gate.
At last year's conference, Apple introduced Intelligent Tracking Prevention (ITP), a desktop Safari feature that monitors how often users visit certain sites; if a website isn't visited for 30 days, Safari will automatically purge the cookies.
This year, Apple is building off of this software in an attempt to become a leader in the arena of consumer privacy. The company's next rollout of updates will allow consumers to block Facebook, Google, and other platforms from tracking them across different websites based off of "likes" or "shares."
"We've all seen these like buttons and share buttons," said Apple software VP Craig Federighi. "Well it turns out, these can be used to track you, whether you click on them or not. So this year, we're shutting that down."
At the conference, Federighi demonstrated how the newest updates to Safari will show a pop-up window that asks users whether or not they want to allow a plugin to track their browsing. It will also have a feature that counters browser fingerprinting techniques that track users from site to site, which happens even when users clear their cookies.
"Data companies are clever and relentless," he said. "It turns out that when you browse the web, your device can be recognized by a unique set of characteristics like its configuration, its fonts you have installed, and the plugins you might have installed on a device."
Apple's stance on privacy
Apple's initiatives to protect its customers line up with many of its past actions. Back in 2010, then-CEO Steve Jobs said that his company "always had a very different view of privacy than some of [its] colleagues in the Valley."
"Privacy means people know what they're signing up for, in plain English and repeatedly," Jobs said. "I believe people are smart and some people want to share more data than other people do. Ask them. Ask them every time. Let them know precisely what you're going to do with their data."
In the eight years since then, Apple hasn't changed its tune.
"I think that the privacy thing has gotten totally out of control and I think most people are not aware of who is tracking them, how much they're being tracked, and the large amounts of detailed data that are out there about them," said current CEO Tim Cook. "We think privacy is a fundamental human right."
Facebook strikes back
While Apple's latest move may protect users from many different online platforms that may be loose with their data, Facebook didn't take to Apple's announcement too kindly.
The social media giant took a huge hit earlier this year following a scandal that left over 87 million users' data repurposed by Cambridge Analytica. Though CEO Mark Zuckerberg spent a great deal of time answering questions from Congress and promised that his company is recommitting itself to stricter privacy regulations, Facebook continues to be a target due to what critics say are rather lenient privacy settings.
Following Apple's announcement, Facebook's chief security officer Alex Stamos took to Twitter to question whether Apple was really committed to protecting privacy or the move was "just cute virtue signaling."
Facebook continues to take heat over revelations about its data privacy practices. Just before Apple's announcement, the New York Times reported that Facebook's data-sharing partnerships with various phone and device developers was going strong -- despite the company's claim that they ended these data sharing practices in 2015.
"It's like having door locks installed, only to find out that the locksmith also gave keys to all of his friends so they can come in and rifle through your stuff without having to ask you for permission," said former FTC chief technologist Ashkan Soltani.