---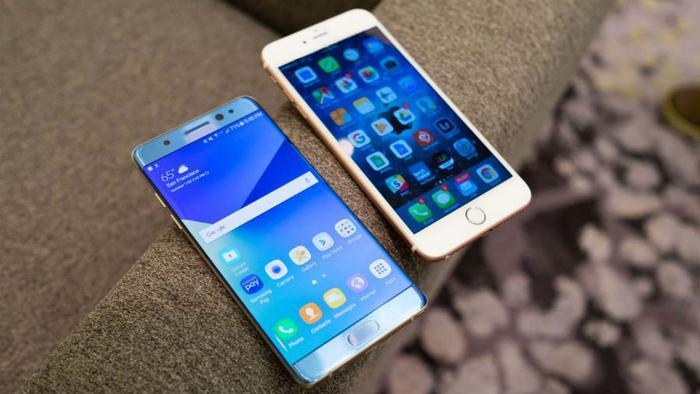 The tech world has spent the better part of this month wondering what went wrong with Samsung lately and what went right for Apple. It turns out the two things may be related.
There is no question the rivals' fortunes are moving in opposite directions. Samsung was forced to recall and announce plans to replace every one of the new Galaxy Note 7 smartphones it sold since its August 19 launch.
The phone won lavish praise from reviewers but soon was plagued by reports of overheating batteries that could ignite, and even explode. The phones are considered so unpredictable that the Federal Aviation Administration wants passengers to keep them out of checked bags and not to power them up while onboard the aircraft.
Samsung has told consumers who own a Note 7 to stop using them and exchange them for other phones, or for a loaner to use until Samsung can start producing Note 7s that aren't a fire hazard.
'China's different'
Samsung went to great lengths over the weekend to suggest Note 7 batteries are not the source of combustible phones that have been reported in China. The Wall Street Journal reports Note 7s sold in China have not been included in the global recall, at least not yet.
The timing of all this could not be worse for the Korean electronics firm. The Note 7 came out in mid-August, about three weeks before the anticipated release of the iPhone 7, which advanced press suggested would not move the needle very much.
Trying to one-up Apple
And it was this haste to one-up Apple that led to Samsung's problems, according to Bloomberg News. According to the report, based on interviews with people "familiar with the matter," Samsung executives caught wind of a rumor: the iPhone 7 was going to be a yawner.
They then reportedly leaned on suppliers to rush production of components so the Note 7 would launch first. It did, but Bloomberg suggests at considerable cost. Haste makes waste, as they say.
Meanwhile, Samsung has initiated its Note 7 exchange program in the UK this week. Consumers there can trade in their barely month-old smartphone for a new and improved Note 7.
As for the iPhone, the rumors about it were apparently wrong. Consumers seem to think it's just fine, if initial orders are any indication. The phone has some nice features, a sleek design, and doesn't burst into flames.
---