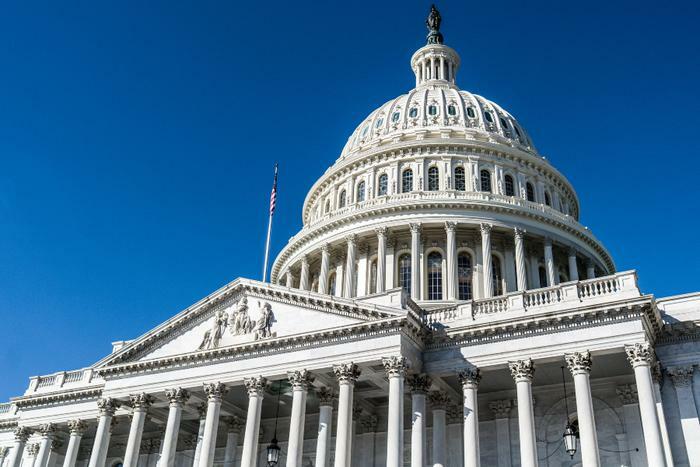 It's been confirmed that both Google and Apple will be headed to Capitol Hill to take place in a Senate Judiciary Competition Policy, Antitrust, and Consumer Rights hearing on April 21. Companies don't always like getting these kinds of invitations, and this one has the earmarks of a grilling.
In a letter to CEO Tim Cook, Sen. Amy Klobuchar (D-MN) said the committee has serious concerns about "competition issues" related to how Apple prices, distributes, and makes apps available to end users.
Klobuchar said in a statement that the hearing will delve into "whether Apple and Google are using their power as gatekeepers to charge high fees and impose restrictions that suppress competition in mobile applications and related markets, and both companies' participation in the hearing is necessary." Of particular concern is Klobuchar's perception that the companies "have the power to control how and if mobile app developers can reach app users, and ultimately, which apps become successful."
It's all about the Benjamins
App stores are quite the revenue spigot for Apple and Google. With a reported 1.96 million apps available for download in its App Store, the subsequent windfall for Apple is reported to be close to $500 billion. There's also $72.3 billion made on in-app purchases, subscriptions, and premium apps. Comparatively, Google has an estimated 3.4 billion apps on its Play Store and makes about $40 billion in revenue from them. 
Much of that money comes from a 30 percent commission both companies have historically taken out of the gross receipts on an app sale. In late 2020, Epic Games -- the company behind Fortnite, one of the most popular games ever -- decided it would pick a fight. The company tried to circumvent Apple and Google's app stores by encouraging users to pay it directly for add-ons. Epic's hope was that the ploy would help it avoid Apple and Google's fees and keep the extra money for itself.
That idea went nowhere fast. In response, Fortnite got kicked off both app stores. 
Let's make a deal
Google and Apple will no doubt try to fend off the subcommittee's ire by saying they recently reduced their benchmark 30 percent cut, reducing it to 15 percent -- albeit with caveats. In the olive branch that Apple offered, the fee reduction will apply only to developers that make under $1 million per year. After hitting a million, the rate goes back to 30 percent.
In Google's offer, it said it would reduce its commission to 15 percent on the first $1 million a developer makes on Google Play each year. According to Google, its offer would make life better for 99 percent of Android developers, who should see a 50 percent reduction in fees.
If Europe is any indication
U.S. lawmakers may be taking their cue from their counterparts across the Atlantic. In Apple's case, it will be heading to Capitol Hill with a fresh antitrust blemish courtesy of France, where it was slapped with a €1.1 billion fine, the country's largest antitrust penalty ever. 
The European Union (EU) is also on Apple's case. Last summer, it launched its own antitrust investigation against the company. Spotify has also lodged a complaint with the EU regarding the App Store's rules on competition in music streaming and e-books/audiobooks.
"Mobile applications have fundamentally changed the way we access content. Apple sets the rules for the distribution of apps to users of iPhones and iPads," claimed Executive Vice-President Margrethe Vestager, in charge of EU competition policy. "It appears that Apple obtained a 'gatekeeper' role when it comes to the distribution of apps and content to users of Apple's popular devices. We need to ensure that Apple's rules do not distort competition in markets where Apple is competing with other app developers."