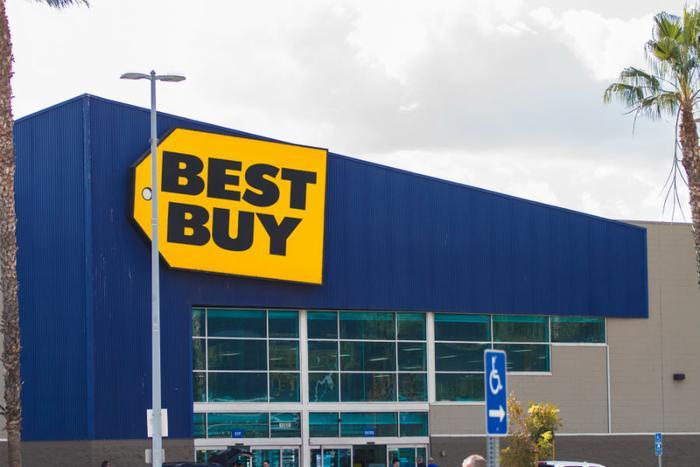 Apple announced Wednesday that it has partnered with Best Buy to expand its repair coverage beyond its own stores.Consumers can now have their Apple devices repaired at almost 1,000 Best Buy locations.
The tech giant says 7,600 "newly Apple-certified technicians" (trained Geek Squad employees) now offer same-day repairs at many Best Buy locations.
"At Apple, we're dedicated to providing the best customer service in the world," Apple Care VP Tara Bunch said in a press release. "If a customer ever needs to repair their products, we want them to feel confident those repairs are done safely and correctly."
Tripling repair center locations
Combined with Apple's existing authorized third-party service locations, the latest partnership brings the number of U.S. locations that offer repairs on iPhones and other devices to 1,800. Apple said that figure is three times higher than it was just three years ago.
"We're always looking at how we can reliably expand our network of trained technicians and we're excited to partner with every Best Buy store so it's even easier for our customers to find an authorized repair location near them," Bunch said.
Apple says its partnership with Best Buy will put Apple-certified technicians in closer range of consumers in locations such as Yuma, Arizona; Sioux City, Iowa; Twin Falls, Idaho; Casper, Wyoming; and Bismarck, North Dakota, where its retail stores aren't as conveniently located.
Eight out of ten Apple customers will now be within 20 minutes of an authorized service provider, Apple said.