---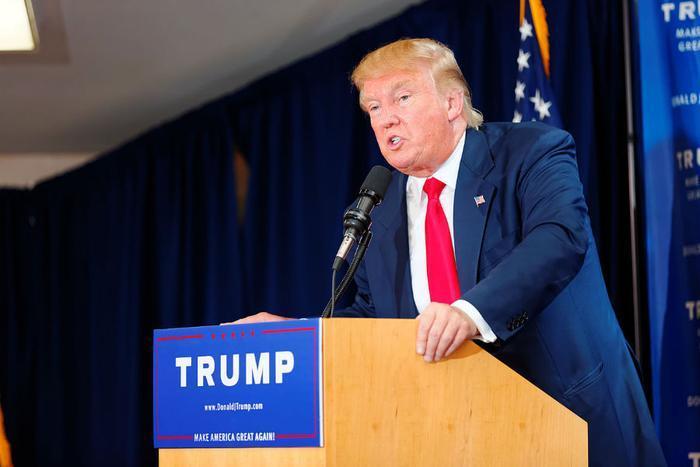 Republican presidential candidate Donald Trump may have won big on Super Tuesday primary night, but earlier in the day he lost in New York's Appellate Court.
The justices declined Trump's request to dismiss fraud charges brought by New York Attorney General Eric Schneiderman against Trump University.
In his complaint, Scheiderman maintains Trump and business partner Michael Sexton were operating an unlicensed educational institution since 2005.
"By letter dated May 27, 2005, the New York State Department of Education (SED) notified Donald Trump individually, Sexton, and Trump University that they were violating the New York Education Law by using the word "University" when it was not actually chartered as one," the justices wrote in their decision. "Likewise, SED notified these respondents that Trump University was also violating the Education law because it lacked a license to offer student instruction or training in New York State. SED stated, however, that Trump University would not be subject to the license requirement if it had no physical presence in New York State, moved the business organization outside of New York, and ceased running live programs in the State. In June 2005, Sexton informed SED that Trump University would merge its operation into a new Delaware LLC, and would indeed cease holding live programming in New York State."
Never happened
But the justices agreed with Schneiderman that never happened. They also dismissed Trump's claim that the statute of limitations had expired.
"We hold that the Attorney General is, in fact, authorized to bring a cause of action for fraud under Executive Law § 63(12)," the court ruled.
In a statement, Schneiderman said the court's ruling was a "clear victory" to hold Trump and Trump University accountable for defrauding students.
"The state Supreme Court had already granted our request for summary judgment determining that Trump and his University are liable for operating illegally in New York as an unlicensed educational institution," Schneiderman said. "Today's decision means our entire fraud case can move forward, and confirms that the case is subject to a six year statute of limitations."
2013 lawsuit
Schneiderman sued Trump for $40 million in 2013, claiming Trump University deceived its students and failed to deliver the apprenticeships it promised. In addition to the attorney general's action, several students have also filed a class action suit against Trump University.
It has even become an issue in the presidential campaign, with Trump rival Sen. Marco Rubio (D-FL) raising it during a recent debate.
"There are people who borrowed $36,000 to go to Trump University, and they're suing now – $36,000 to go to a university that's a fake school," Rubio charged. "And you know what they got? They got to take a picture with a cardboard cutout of Donald Trump."
Meanwhile, Schneiderman says he's pleased to be moving ahead with the case.
"We look forward to demonstrating in a court of law that Donald Trump and his sham for-profit college defrauded more than 5,000 consumers out of millions of dollars," he said.
---