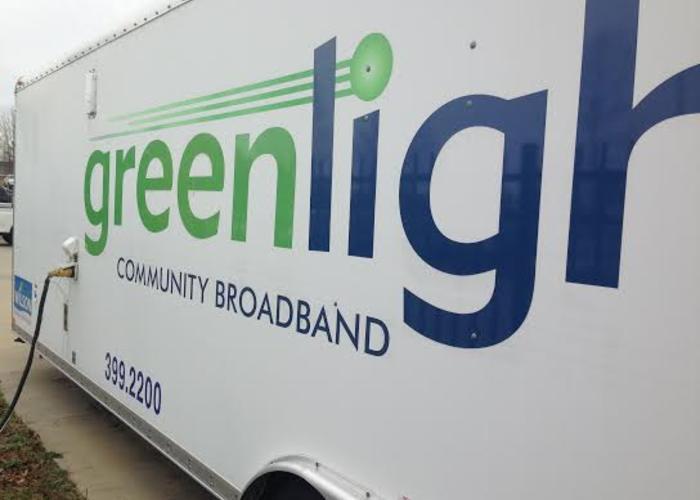 Probably nothing irks consumers more than the lack of competition in the broadband and cable TV market. Angry at Comcast? Tough. It's not like you can call Cablevision and have them hustle right over.
A potential solution is for cities and towns to build municipal broadband networks that would provide service at reasonable rates and without the long-term contracts and ever-changing terms that providers love and consumers hate.
But cable and telecom companies are good at more than stringing wire. They're also masters at playing the lobbying game on the federal, state, and local level -- and in many states they've pushed through legislation that prohibits cities and towns from competing against private broadband providers.
The Federal Communications Commission (FCC) has had a decidedly pro-consumer bent during the Obama Administration and recently preempted North Carolina and Tennessee laws restricting municipal broadband. But today the U.S. Court of Appeals for the Sixth Circuit reversed the FCC's order, saying Congress had not given the FCC explicit authority to override the states' legislatures.
"Community choice"
FCC Chairman Tom Wheeler said the decision "appears to halt the promise of jobs, investment and opportunity that community broadband has provided in Tennessee and North Carolina" and said he would be happy to testify before any state legislature on behalf of "better broadband and community choice."
Republican critics were quick to jump on the decision. "The FCC's decision to grant the petitions of Chattanooga, Tenn., and Wilson, N.C., was a troubling power grab," said Rep. Marsha Blackburn, a Tennessee Republican who sits on the House Energy and Commerce Committee, Politico reported.
Interestingly, the court went out of its way to note that its decision was limited strictly to the question of whether the Telecommunications Act, which empowers the FCC to promote broadband competition, specifically enables it to override state legislatures on this particular question. It pointedly did not question the public benefits of municipal networks.
Jim Baller, an attorney who represented the cities of Chattanooga and Wilson before the FCC, said the laws are clearly anticompetitive.
"In fact, these are bad laws; whether the FCC has authority to deal with them or not is the question the court decided," Baller said, according to Politico.
Digital divide
Wheeler said that, despite industry lobbying, more than 50 communities have decided over the past 18 months to "build their own bridges across the digital divide."
"The efforts of communities wanting better broadband should not be thwarted by the political power of those who, by protecting their monopoly, have failed to deliver acceptable service at an acceptable price," Wheeler said in a prepared statement.
Wilson, about 55 miles east of Raleigh, launched its high-speed internet service, called Greenlight, in 2008. It offers phone, television, and internet service to 8,200 customers, more than a third of the town's households and businesses. While North Carolina's law does not require Wilson to shut down its operation, it bans it from extending it to neighboring counties, as it had been planning.
Greenlight officials said the court's decision was disappointing.
"We're certainly disheartened," said Greenlight general manager Will Aycock, the Raleigh News & Observer reported. "Ultimately our goal and our desire is to expand our infrastructure to all utility customers who desire our service."
In Chattanooga, the municipal broadband network, Gig, offers all-fiber broadband service up to one gigabit per second and is a key element in the city's attempts to promote itself as a growing center of high-tech innovation.
Rule of law
Lobbyists for telecom interests applauded the court's ruling. 
The "decision is a victory for the rule of law," said Walter McCormick, president of the United States Telecom Association, which represents AT&T, Comcast, Verizon, and other large and small Internet Service Providers.
"The FCC's authority is not unbridled; it is limited to powers specifically delegated by the Congress, and it does not extend to preemption of state legislatures' exercise of jurisdiction over their own political subdivisions," McCormick said.