---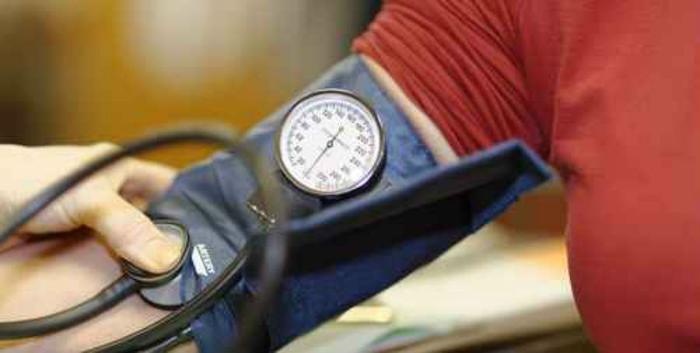 Smartphones have gotten smarter than ever in recent years, having evolved to even be able to help with a user's health needs. They can monitor heart rate, connect patients with doctors, and even help manage Type 1 diabetes.
Our pocket-dwelling digital companions certainly have a lot to brag about these days, but one popular health app recently proved to be unreliable.
Instant Blood Pressure, an app downloaded over 100,000 times, was supposed to give users an accurate measure of their blood pressure. To get a read, a user would simply place the cell phone on their chest with one finger over the built-in camera lens.
But according to research from Johns Hopkins, the app misses high blood pressure in eight out of 10 patients, putting users' health at risk.
Risk of harm
Although the $4.99 app was pulled from the app store in late August 2015, the researchers say it is still functional on phones. Those who downloaded the app should be aware of its problems with accuracy. 
Researcher Timothy B. Plante, a member of the Division of General Internal Medicine at Johns Hopkins University School of Medicine, believes there is a role for smartphone technology in health care, but there is also the need for scientific validation and regulation of the apps before they reach consumers.
"Because this app does such a terrible job measuring blood pressure," said Plante, "it could lead to irreparable harm by masking the true risk of heart attacks and strokes in people who rely on the accuracy of this information."
The study was conducted by Plante and Seth Martin, M.D., M.H.S., an assistant professor in the Division of Cardiology at the Johns Hopkins University School of Medicine.
Population-derived estimate
The researchers say blood pressure is best measured using the well-established technique of inflating a cuff attached around the brachial artery in the arm to detect the force of blood flowing when the heart is beating and at rest.
In a statement, Martin said they conducted the study because they "were skeptical that even very talented people could design an app that could accurately measure blood pressure in such a different way."
Each of the study's 85 participants had his or her blood pressure measured twice using an accurate, reliable blood pressure monitor often used in research studies in order to avoid error. On the same day, participants also used the app to measure their blood pressure.
Misses high blood pressure
Results showed that close to 80% of those with high blood pressure (140/90 or above) showed normal blood pressure with the app.
As to how the app arrives at its blood pressure number, the authors say it remains unclear. They suggest, however, that the app gives a population-derived estimate (based on a user's age, sex, height, weight, and heart rate) instead of attempting to measure true blood pressure.
Martin and Plante say that while the results of this study were discouraging, improvements in technology could eventually make blood pressure measurement apps accurate and helpful.
"The next big step in health care is to further engage folks in their own care and motivate them to reduce risks associated with diseases like high blood pressure," Plante says. "But care must be taken to make sure they get the accurate ways to do that."
---