---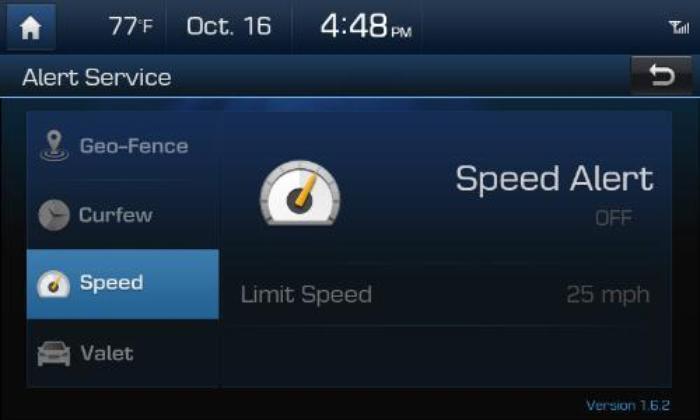 Being the parents of a teenager can be a harrowing experience, especially these days. Even if you aren't a "helicopter" parent, one who hovers around their child, it's more and more difficult to keep an eye on the kids.
Or at least, it has been until very recently, when technology started tipping the balance of power back to parents.
Earlier this year a Houston mom named Sharon Standifird got tired of her kids ignoring her calls to their cellphones. She created an app called Ignore No More. The clever app disables the kid's phone if they fail to take a call from Mom.
But when teens are in the car, you don't want them answering a cellphone call. Still, parents want to be assured that they are behaving in a safe manner.
Monitoring teen drivers
Hyundai is stepping up with an app that allows parents to monitor how their teen drivers are operating the vehicle – in particular, how fast they're going.
The Hyundai Blue Link Vehicle Safeguards Alerts In-Vehicle App can be downloaded into the multimedia systems of the 2015 Azera and will be coming soon on Genesis and Sonata models equipped with the navigation package. The app allows parents to monitor and set limits on their Hyundai's speed, hours of operation and movements using text message, e-mail or both.
Teens are likely to look at this as a gross invasion of privacy. But Hyundai says it simply helps parents reinforce safe driving habits for their children.
Data
The company has data to back it up. It says teens in vehicles with monitoring devices took fewer risks while driving than unsupervised teens, citing a 2009 Insurance Institute for Highway Safety (IIHS) study of 16 and 17 year-old drivers.
What makes the app even more effective, Hyundai says, is that when a teen driver misbehaves behind the wheel, they see the alert that is being sent to their parents.
The driver will see a notification on the vehicle's multimedia screen while the parent will get a text message alerting them of the violation. Hyundai says the alerts are designed to get the attention of the teen driver and refocus them on driving safely.
A lot of parental control
How much oversight does the app give parents? A lot.
It allows them to pre-set a speed limit. It can set a time limit, triggering an alert if the vehicle is in operation after curfew.
The car's GPS feature allows parents to set what Hyundai calls a "Geo-Fence," a boundary that can't be crossed without triggering an alert.
"We've listened to our Blue Link subscribers and given them exactly what they want," said Michael Deitz, senior group manager of Connected Care, Hyundai Motor America.
Hyundai is betting that the ability to monitor what's going on in the car will help them sell more cars to parents of teens. Teens, on the other hand, will likely lobby hard for another brand.
---