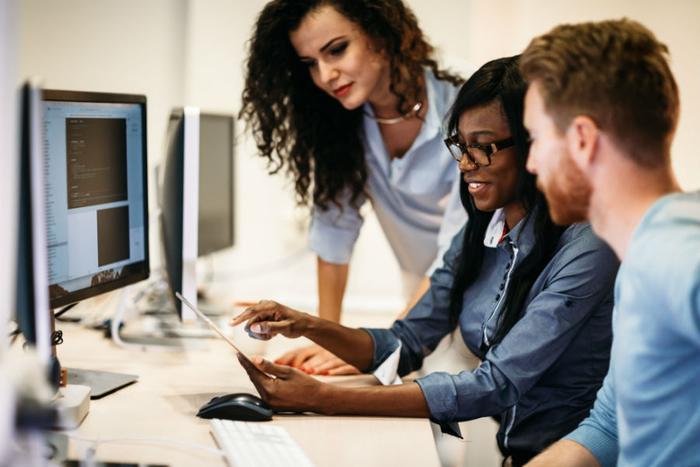 As the number of computer and smartphone applications continues to grow, demand for app developers is expected to increase significantly over the next five to seven years, Money Magazine reports.
These professionals make a median salary of $101,790, and they are going to be more in demand than any other position offering the opportunity to pull in a six-figure salary in the U.S. By 2023, the number of app software developers is expected to reach almost 1.1 million, according to a recent study by CareerBuilder.
"The U.S. will be adding 255,140 app developers to the job market between 2016 and 2026," Money Magazine reported, citing statistics from occupational projections website Projections Central. "That's about 26,000 new openings for app developers every year, in addition to the estimated 60,170 positions opening up each year to replace current app developers."
Other in-demand jobs
While app developers will be more in-demand than any other six-figure-salary job, others are hiring at a slower pace.
"The runner-up, General and Operations Managers, will have 41,000 fewer jobs added to the workforce than app developers between now and 2026," Money Magazine noted.
The following jobs are expected to add 43,000 new positions annually; however they are less lucrative in terms of median annual salary.
Fast food workers. Median annual salary of below $25,000.

Aides for the elderly. Median annual salary of below $25,000.

Registered nurses Median annual salary of $70,000.
Required training for app developers
While many app developers have a degree in computer science, a computer degree isn't required to be a candidate for the role. In fact, about 42 percent of developers were self-taught, according to a 2015 developer survey conducted by Stack Overflow.
Upon stepping into a role as an app developer, workers will need to keep learning in order to maintain their skill sets.
"App developers need to be well-versed on the latest coding languages to make sure they're still a viable candidate for their current or prospective job. An app developer who stopped learning new languages in 2012, for example, wouldn't know the ins and outs of HTML5 and would be underqualified for a job today, much less in 2026," the publication noted.