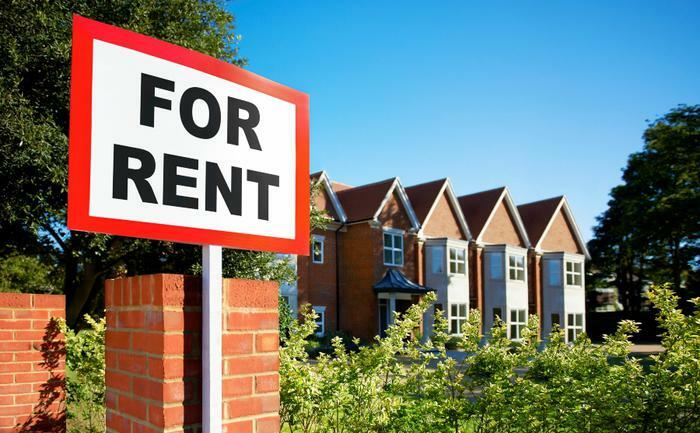 More people are renting apartments because they can't afford to buy homes with sky-high mortgage rates. But the good news is, apartments appear to be plentiful and rising rents have slowed considerably.
Apartment List's latest National Rent Report shows the national average apartment rent in March was up 2.6% from March 2022, the smallest annual increase since April 2021. The growth in rents is now slightly less than before the pandemic.
Even though more people are renting instead of buying, new apartments continue to come on the market. With new home sales stalled, many builders have shifted to building apartment complexes.
That has actually increased the number of apartment vacancies, taking pressure off of rents. Nearly 1 million units were under construction at the end of last year, the most since the early 1970s. Industry sources say the building boom will increase available apartments by nearly 5%.
"Even as rent growth has turned positive again, we continue to see easing on the supply side of the market," the report's authors wrote. "Our vacancy index currently stands at 6.6%, which now puts it back in line with the average pre-pandemic rate. With a record number of multi-family apartment units currently under construction, we expect that supply constraints will continue to soften."
Landlords may have to compete for renters
The report says 2023 could be the first time since the early stages of the pandemic that apartment owners will have to compete for renters, rather than the other way around. It's already happening in a number of expensive housing markets.
Average annual rents are down 5.4% in Scottsdale, Ariz. The average rent is down 4.1% in Mesa, Ariz., and has fallen 4% in Los Vegas.
Those markets had a lot of room to fall since rents there had grown rapidly since 2020. On the flip side, cheaper rental markets have gotten more expensive.  
Rents have risen by at least 6% over the last year in Boston, Chicago, Cincinnati, Indianapolis and Louisville.