---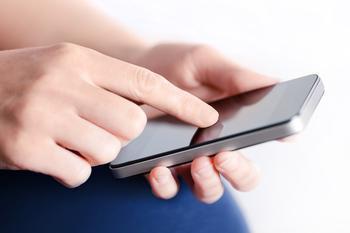 The Location Protection Act of 2012, better known as the Stalking Apps Bill, is headed for the floor of the U.S. Senate where it could be enacted into law. It cleared the Senate Judiciary Committee on a bi-partisan vote, suggesting chances of passage are good.
The measure would criminalize stalking apps for smartphones. The apps are designed to help friends keep up with other friends' whereabouts. Critics, however, charge that stalkers can use them to follow their victims.
Last week a report by the Federal Trade Commission found that some apps for children were transmitting location information to third parties without the parents' permission. These would be illegal should the measure become law.
Closes loopholes
Sen. Al Franken (D-MN), who drafted the bill, says the legislation closes legal loopholes by requiring all companies to get customers' permission before collecting their location data or sharing it with third parties. It also contains targeted provisions to protect against stalking apps.
"I believe that Americans have the fundamental right to control who can track their location, and whether or not that information can be given to third parties," Franken said. "But right now, companies -- some legitimate, some sleazy -- are collecting your or your child's location and selling it to ad companies or who knows who else. Passing my bill out of committee means we're one step closer to ending this practice and ensuring people's privacy."
Franken pushed the legislation over concern that the technological precision of GPS could put some consumers at risk.
Puts onus on companies
"Companies aren't protecting the information the way they should," Franken said. "Half of apps give out location information to third parties without users' knowledge."
Franken also claims that a few developers are actually producing apps specifically designed to help abusers stalk their victims. The measure requires companies to get a customer's permission before collecting his or her location data or sharing it with non-governmental third parties.
It also raises awareness and helps investigations of GPS stalking while making it a crime to operate intentionally a stalking application to facilitate stalking.
With the fiscal cliff dominating lawmakers' attention in the lame duck session, it appears certain that Congressional action will have to wait until next year.
---