---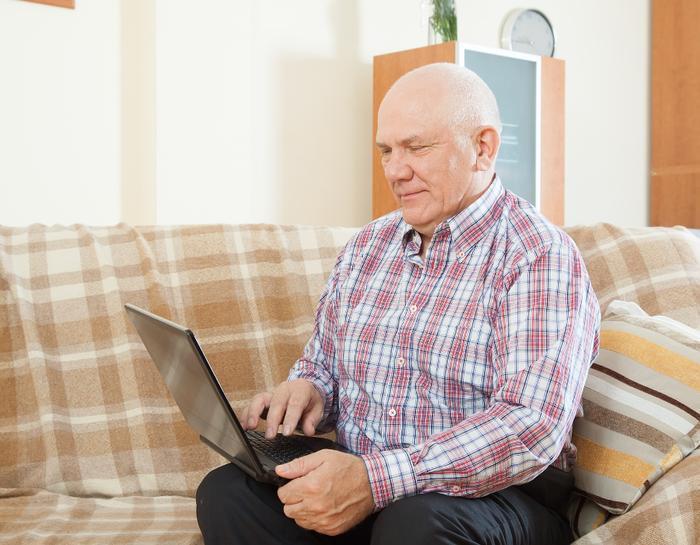 When policymakers refer to the "digital divide," most often they are referring to an economic disparity in who has access to the Internet.
Because high speed Internet usually costs $40 or more a month low-income consumers, it is argued, often lack access. The digital divide has also separated rural consumers from urban dwellers, since high-speed Internet has been harder to find outside the city.
But there appears to be another digital divide, having nothing to do with how much money you have or where you live. It has to do with how old you are.
It's true that millions of seniors are very active on the Internet and are very comfortable using it. But it is equally as true there are millions of seniors who aren't.
When asked to explain why enrollment under the Affordable Care Act was so far short of goals, Senate Majority Leader Harry Reid (D-NV) struggled last week for an answer before finally blurting "people need to be educated on how to use the Internet."
The response drew jeers from Republicans but Reid may have been trying to articulate something real that may only now be dawning on policymakers.
Enrolling in Obamacare has to be done online. Millions of people are challenged by that.
No longer optional
Using the Internet was once a helpful option for people who needed to interact with corporations and government agencies. But recently it has gone from being an option to being mandatory.
If you'll indulge me I'll recount a couple of personal examples from just the last two weeks.
My neighbor Doug, a retired engineer in his early 80s, called me in a panic. It was time to file the neighborhood association's tax return with the state, which had been his job for years.
He had just discovered that now it must be done online. Though he had a computer and used the Internet for some things, he was either unwilling or unable to try to file the return online.
The previous week my father and step-mother wanted to bid on a foreclosed property being auctioned by Citrus County, Fla. The county had automated the auction process, requiring it to be carried out online.
But not to worry, the county provided a training class in how to do it. Of course, the course was in the form of a webinar! Completely befuddled, they turned to me for assistance.
Glass half-empty?
A 2012 report by the Pew Research Internet Project found that, for the first time, more than 50% of Americans 65 and older used the Internet. But that means nearly 50% don't.
And "using the Internet" can mean different things. It can mean sending an email or checking Facebook for the latest pictures of the grandchildren.
It doesn't necessarily mean filing a tax return or signing up for Obamacare. Yet the assumption now is that everything can be and should be done online.
To save money, businesses and government agencies increasingly interact with the public only online. Have a question that isn't listed in the FAQs? Good luck talking to a human being.
For consumers comfortable with technology, getting things done online is often faster and smoother. But for a rather large segment of the population, the often mandatory requirement that you use the Internet means they can't fully function in today's world.
---