---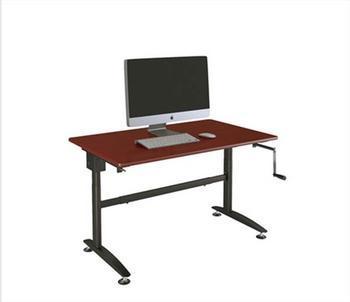 The modern lifestyle, with less physical labor and other activity and more time sitting in front of a screen, is detrimental to health, according to a growing body of research.
The latest to raise the warning is a study by health care provider Kaiser Permanente which shows that prolonged sedentary behavior in men significantly increases the risk of heart attack.
The researchers in this project looked at the electronic health records of more than 82,000 men aged 45 years and older who were part of the California Men's Health Study and who were enrolled in Kaiser Permanente health plans in the state.
2.2 times the risk
The men who reported spending several hours a day in sedentary inactivity had 2.2 times the risk of developing heart failure as compared with men who reported high physical activity and low sedentary time.
"Though traditionally we know quite a bit about the positive impact that physical activity has on cardiovascular disease, we know significantly less about the relationship between physical activity and heart failure," said Deborah Rohm Young, PhD, study lead author and researcher at the Kaiser Permanente Southern California Department of Research & Evaluation. "The results of this large study of a racially and ethnically diverse population reinforce the importance of a physically active and, importantly, a non-sedentary lifestyle for reducing the risk of heart failure."
Researchers are learning more about the negative health effects of sedentary behavior all the time. A 2011 study by the American College of Cardilogists was one of the first to raise the warning about too much sitting. Researchers, in fact, grabbed headlines by concluding that too much sitting could be as harmful as smoking cigarettes.
Specifically, the researchers found increased risk of heart disease, obesity, diabetes, cancer and early death. The researchers pointed out your body doesn't burn as many calories when you are seated. Your body goes into storage mode and stops working at peak efficiency. Standing up, even if you aren't moving about, helps.
Exercise might not help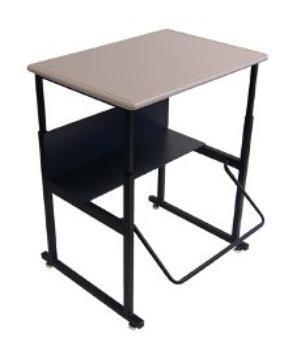 A year later researchers in Sydney, Australia concluded that prolonged sitting is a risk factor for all causes of death, regardless of how much activity you might get when you aren't sitting. Researchers at the Sydney School of Public Health in Sydney reached their conclusions after studying 222,000 individuals 45 years of age and older.
Later in 2012 two British studies underscored the risk of prolonged sitting, agreeing that compensating physical exercise does little to counteract the negative effects of sitting.
The studies looked at people who spend long hours sitting at a desk, mostly for work activities. Some of the people led very sedentary lives but others maintained a moderate to high level of physical activity during their non-sitting time. The researchers were surprised to find that the health results were not all that different.
Scientists have determined that after just an hour of sitting, the body's production of enzymes that burn fat plunges dramatically. Sitting for extended periods of time can slow your metabolism rate and reduce levels of "good" cholesterol in the blood. That could be a precursor to type 2 diabetes and heart disease.
What to do
What it you have a job that requires long hours in front of a computer screen? Maybe a change in furniture could help.
Office furniture designers and manufacturers have begun turning out a wide array of "upright" workstations, where an employee stands before an elevated work surface containing the computer monitor, keyboard and mouse. Most are adjustable so they can be modified to the height of the individual user.
Many businesses have begun offering stand-up workstations to their employees and some even sit astride a slow-moving treadmill. A worker standing at a desk can slowly walk several miles during an average workday.
The business sees it as an investment in employee health, resulting in fewer sick days and expensive medical treatment later on. For the employee, it may be an easy way to help with weight control while on the job.
---