---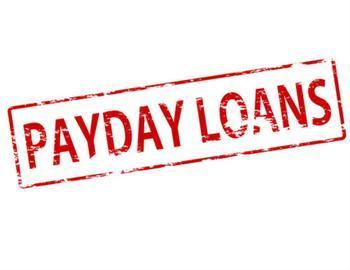 If you take out a payday loan, you are required to pay it back in two weeks. But if you are in such a financial bind that you have to turn to a payday lender, what makes you think you'll have the money to repay the loan in just two weeks?
Most don't, and have to take out another payday loan to pay back the first one, possibly repeating the process two weeks later. Critics of the industry call it the "cycle of debt," and charge that most people who take out payday loans get caught in it.
Now, the Consumer Financial Protection Bureau (CFPB) has issued a report detailing another reason to avoid these short-term loans. Not only do they carry high fees, they also tend to produce a lot of overdraft fees at the borrower's bank.
$185 in bank fees
When the agency studied 18 months of loans from more than 330 payday lenders, it found half of all the borrowers in the study were charged an average of $185 in bank fees, usually for overdrafts or insufficient funds.
Here's why: when a consumer takes out a payday loan, the lender collects the borrower's bank account information so that the money can be direct deposited into his or her account. Very convenient.
But that information also allows the lender to extract its fee from the borrower's account on the date that it is due, whether there is money in the account to cover it or not. When there isn't enough money in the account, that's what triggers the bank fee.
The report found that repeated attempts to collect the money failed 70% of the time, triggering more fees. In 36% of the cases, the inability to pay the overdraft fees resulted in the bank closing the borrower's account.
Repeated withdrawal attempts
Robin Howarth, Senior Researcher at the Center for Responsible Lending (CRL), says the report illustrates how payday lenders use their direct access to borrowers' accounts to make repeated withdrawal attempts, regardless of account balances.
"These debits result in numerous, nonsufficient fund fees and other penalties such as bank overdraft charges on top of the already onerous interest rates assessed on the loans," Howarth said in a statement emailed to ConsumerAffairs. "Further, unlike other consumer loans, these lack standard underwriting practices that determine a borrower's ability to repay before loans are approved. "
In one of its key findings, the CFPB reported that during the 18-month study period, bank accounts with one or more loans from at least one of the 330 payday lenders made average total payments of $2,164.
The CRL says the report shows the need for tough, loophole-free regulations to prevent abusive payday lending practices. It says federal regulations would support states that are trying to limit lending abuses at the local level.
---