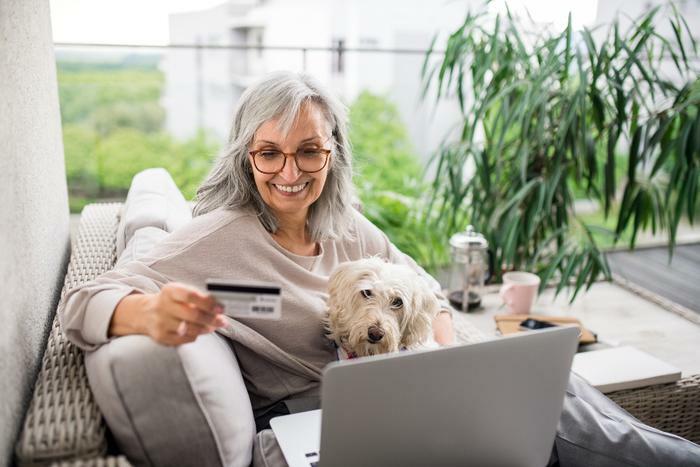 On the heels of Petco Health and Wellness launching a new co-branded credit card that supports pet welfare, there's another new payment card for animal lovers.
Credit One Bank is partnering with national animal welfare nonprofit Best Friends Animal Society in a co-branded credit card that the bank says offers rewards for both humans and animals. It says the money goes to help support the nonprofit's animal welfare mission and programs anytime a cardholder makes a purchase.
"We want to make it easy for our customers to support causes they care deeply about," said John Coombe, senior vice president of marketing at Credit One Bank. "That's why Credit One Bank will make donations to Best Friends Animal Society equal to 1% of all net spend made with the Best Friends Credit Card to help support their goal of reaching no-kill in shelters across the country by 2025."
Of course, there's also something in it for the human cardholder; they will receive 5% cash-back rewards on the first $5,000 in eligible pet shop and pet food/supply store purchases within the first calendar year. In subsequent years, the rewards drop to 1%. 
Other perks
There are also special offers from merchant partners that are specifically designed for pet lovers. Some of those include:
Discount codes for up to 10% off Best Friends-branded merchandise at Best Friends Lifesaving Centers, the Best Friends Mercantile, and online at the Best Friends Store;

Discount codes for up to 5% off lodging offered by Best Friends Animal Society, including the Best Friends Roadhouse and Mercantile, Cottages, Cabins, and RV Sites; and

Automatic enrollment in Credit One Bank's More Rewards program that provides up to 10% cash-back rewards from participating merchants.
There are no authorized user fees, and the Best Friends Animal Society gets 1% of every purchase.
Cause-supporting rewards cards could be a developing trend. A week ago, Petco announced two new payment cards that will not only reward the consumer but will support its animal welfare charity. With every purchase made using Petco Pay credit cards, Petco says it will make a donation to Petco Love, an independent nonprofit organization that supports pet health and welfare.
Petco has pledged to donate up to $1 million a year to the initiatives carried out by Petco Love, including a program that helps find lost pets.