---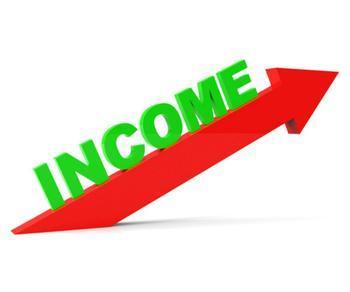 Both incomes and spending were higher in January, with consumers setting aside some of what they earned.
The Bureau of Economic Analysis (BEA) reports personal income rose $63.0 billion, or 0.4% last month, with disposable personal income (DPI) -- what's left after taxes -- increasing 0.3%, or $40.1 billion.
Personal consumption expenditures (PCE), or consumer spending, rose $22.2 billion, or 0.2%.
More money
The increase in personal income came from increases in wages and salaries and personal current transfer receipts, that were partially offset by an increase in contributions for government social insurance.
Personal saving totaled $795.7 billion in January, with the personal saving rate -- personal saving as a percentage of disposable personal income -- up 0.1% from December to 5.5%.
The 2016 tally
Personal income for all of last year rose 3.6%, compared with a 2015 increase of 4.4%. DPI jumped 3.9% -- 0.1% more than in 2015.
Consumer spending was up 3.8% last year after rising 3.5% the year before.
The complete report is available on the BEA website.
---