---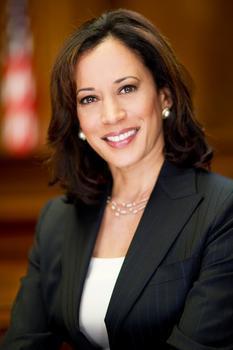 Looks like another alleged "revenge porn" kingpin is going down: last week, California's attorney general Kamala Harris announced that agents of the California Attorney General's eCrime Unit, the Rohnert Park Department of Public Safety and the Tulsa Police Department arrested Tulsa, Oklahoma resident Casey Meyering on five counts of felony extortion.
Meyering previously ran the revenge-porn website WinByState.
"Revenge porn" refers to the practice of people — usually spiteful ex-lovers — humiliating their exes with online postings of nude or compromising photographs. The most notorious of the "revenge porn" distributors is arguably Hunter Moore, who was also arrested last month and charged with multiple counts of conspiracy, hacking and aggravated identity theft regarding his now-defunct revenge porn site, IsAnyoneUp?
Here's the thing: website operators like Moore and Meyering originally claimed that their pornographic content came entirely from (usually anonymous) fans: "Hey, my girlfriend gave me a nude photo of herself; now that she's my ex-girlfriend, I've decided to post this photo plus her identifying information, solely to humiliate her." (Hence the "revenge" aspect of "revenge porn.")
Stolen by hackers
But if the various allegations against Moore and now Meyering are correct, a lot of so-called "revenge porn" is actually "stolen by hackers porn." As news site KTVU noted about the allegations against Meyering: "The investigation into WinByState.com began when a Northern California hacking victim discovered nude photos of herself on this site that had been stolen from her computer, according to court documents.... Court documents also allege that WinbyState.com required victims to pay $250 via a Google Wallet account to remove posted photographs."
So if you're looking for reasons to increase your faith in the general goodness of humanity, these revenge-porn arrests actually provide one.
After all: the idea that the revenge porn industry exists thanks to a relative handful of sleazy thieving computer hackers is arguably less depressing than the idea that the industry exists because so very, very many men become complete sociopaths the second they break up with their girlfriends.
---