---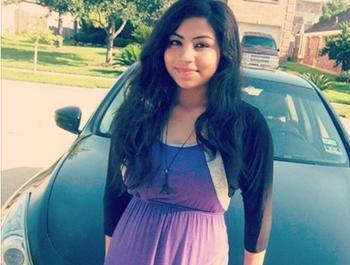 Takata will be required to recall another 35 to 40 million airbags, on the top of 28.8 million already recalled, in a process expected to last well into 2019. 
The recalled units were made with ammonium nitrate propellant but without a chemical drying agent. That allows moisture to, over time, degrade and become prone to explode. 
The defect is blamed for the deaths of 10 people in the United States and more than 100 injuries. The most recent to die was Huma Hanif, 17, of Houston. Police said her car tapped the one in front of her and her airbag exploded, sending sharp pieces of metal flying into her neck. She bled to death at the scene.
Takata said it will comply with the order but said it is "not aware of any ruptures, in the field or in testing, in the inflator products in vehicles that would be covered by this new order, nor is Takata aware of any new data or scientific analysis that suggests any substantial risk with respect to such vehicles."
"Nonetheless, the company has agreed to accept and support the expanded recalls respecting Takata's and NHTSA's shared interest towards future safety and restoring public confidence.  All vehicles in which field or testing ruptures have occurred are already subject to previous recalls in the U.S.," Takata spokesman Jared Levy said in an email to ConsumerAffairs. 
Expanded recall
In an announcement today, the National Highway Traffic Safety Administration (NHTSA) said the expanded recalls will take place in five phases, recalling airbags thought to be more dangerous first.
Congressional critics, including Sen. Bill Nelson (D-Fla.), the top-ranking Democrat on the Senate Commerce Committee, said today's action was not adequate.
"The largest auto recall in our nation's history just doubled but, unfortunately, the pace at which Takata and the automakers are replacing these faulty airbags has not," said Nelson.  "The top priority must be doing whatever is necessary to get these potentially-deadly airbags out of people's cars as quickly as possible.  If we wait another three or four years for these to get replaced more people are likely to die"
The airbags most at risk of exploding are thought to be those without the chemical drying agent. They are also the oldest and those that have been exposed to high humidity and fluctuating high temperatures that accelerate the degradation of the chemical propellant.
"Aggressive actions"
 "With these expanded recalls, all non-desiccated frontal inflators will be under recall in the U.S.," Takata said, adding that the "vast majority" of the frontal inflators Takata produces today contain desiccant.  
NHTSA said the most dangerous airbags have already been recalled, and in a statement, Takata Chairman and CEO Shigehisa Takada concurred. 
"Our actions, including the expansion of product recalls to cover all non-desiccated frontal inflator models, demonstrate our total commitment to safety and our intention to be part of the solution and to restore the confidence of the driving public," he said.
NHTSA officials said the recall campaign is actually much farther along that critics admit.  
"NHTSA's aggressive actions in 2015 means this recall is already a year ahead of where it would have been if the agency had waited for this research," said NHTSA Administrator Mark Rosekind. "As a result, all of the most dangerous inflators responsible for the deaths and injuries are already under recall."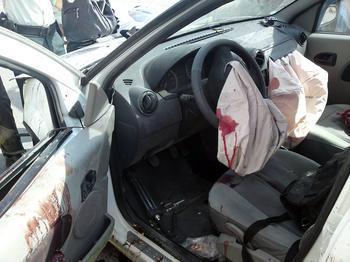 NHTSA said that a combination of time, environmental moisture and fluctuating high temperatures contribute to the degradation of the ammonium nitrate propellant in the inflators. Such degradation can cause the propellant to burn too quickly, rupturing the inflator module and sending shrapnel through the air bag and into the vehicle occupants.
"The science clearly shows that these inflators become unsafe over time, faster when exposed to humidity and variations of temperature," Rosekind added. "This recall schedule ensures the inflators will be recalled and replaced before they become dangerous, giving vehicle owners sufficient time to have them replaced before they pose a danger to vehicle occupants. NHTSA will continue to evaluate all available research and will act quickly to protect safety."
Largest ever
Rosekind noted the massive recall is the largest and most complex safety recall in U.S. history. He said NHTSA and auto manufacturers have committed to seek a 100-percent recall completion rate.
"Everyone plays a role in making sure that this recall is completed quickly and safely, including manufacturers, suppliers and vehicle owners themselves," Rosekind said. "People who receive notification that there is a remedy available for their vehicle should act immediately to have their inflator fixed. All vehicle owners should regularly check SaferCar.gov for information about any open safety recall on their vehicle and what they can do to have it fixed free of  charge."
Additional recalls will further strain Takata, a family-owned company that has lost 75% of its market value in the last year. Even without the recalls, Takata and other airbag manufacturers face a questionable future.
As cars increasingly are equipped with sophisticated accident-avoidance technology, so-called "passive" safety systems like airbags may not be considered as essential as they are today, many experts believe. 
Autonomous cars, which will supposedly be much safer than those driven by humans, are expected to be nearly accident-free once they are in wide use. Of course, none of that is any comfort to those injured and killed by defective airbags today. 
---