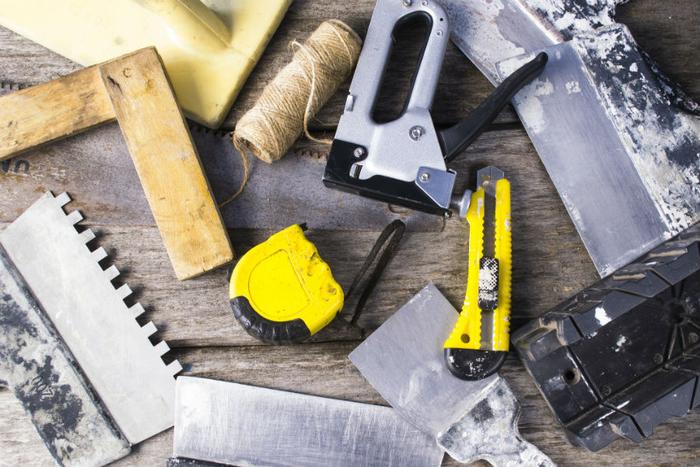 Consumers considering a major home remodeling project, with an eye toward resale, would do better to think small.
In its annual Cost Vs. Value Report, Remodeling Magazine finds that homeowners undertaking big kitchen and bathroom upgrades in hopes of selling their homes won't recoup as much of the expense than if they target smaller, less expensive projects.
In 2018, the magazine's editors found that replacing garage doors will provide the biggest return. The average cost is $3,470 and the average addition to the home's sale price is $3,411 -- a return of 98.3 percent.
Of course, garage doors aren't what they once were. Today, smart garage doors can be controlled from a remote location by using a smartphone app -- something today's tech-savvy homebuyers may find appealing.
Better curb appeal
The second most cost effective remodeling project is adding manufactured stone veneer to a home's exterior. The idea is to improve curb appeal.
Removing a 300-square-foot continuous band of existing vinyl siding from the bottom third of the street-facing exterior gives a home a dramatic new look from the street, and first impressions are important.
This project costs an average of $8,221 but adds $7,986 to the sale price, a return of 97.1 percent.
Another simple and inexpensive upgrade that pays off in resale is replacing the front door. The average cost is $1,471 but it adds an average $1,344 to the sale price, a return of more than 91 percent.
It's easy to price your home out of reach
Because home prices have risen so quickly in the last four years, major remodeling projects can push the price of a home out of reach for many potential buyers. That's why expensive kitchen and bathroom upgrades have fallen out of favor.
In 2018, a major kitchen remodel costs an average $63,829 but only adds $37,637 to the sale price, a return of just 59 percent.
A major bathroom remodel costs an average of $61,662 but returns just $34,644 -- less than 57 percent.
Overall, the magazine's editors found a slight decline in the average payback for 20 common professional remodeling projects in 100 major markets. They attribute the modest change to the cost of doing those projects -- costs rose for all 20, while values rose for only about two-thirds of them.