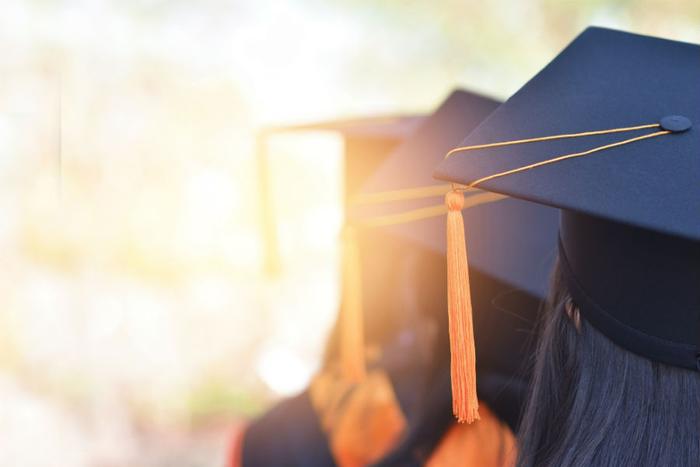 This week, The Wall Street Journal released its third annual Times Higher Education (THE) College Rankings. For the second year in a row, Harvard University earned top honors.
The rankings were based on 15 key indicators across four pillars:
Outcomes. Measures graduates' salaries and student debt.

Resources. Universities' spending on instruction and student services.

Engagement. Students' views on teaching and faculty interaction.

Environment. The diversity of the campus community.
Harvard tied with Duke and Yale for the number one spot in the outcomes pillar. Harvard also performed well on the resources pillar.
The Massachusetts Institute of Technology (MIT) ascended one spot to second place in this year's ranking after improving its scores in all four areas. Yale also rose several spots, landing in third place overall -- up from sixth.
Brown University was new to the list, rising from 11th place last year to seventh this year. The California Institute of Technology jumped two places to fifth. The University of California, Los Angeles (UCLA) held onto its position as the top public university, coming in 25th place.
Top ten
The following colleges earned spots on this year's Wall Street Journal/Times Higher Education College Rankings top ten list:
Harvard University

Massachusetts Institute of Technology

Yale University

Columbia University

California Institute of Technology

Stanford University

Brown University

Duke University

Princeton University

University of Pennsylvania
While many colleges improved their scores in the areas examined, others dropped down the list. Columbia University fell to fourth place from second; Stanford University came in sixth this year, down from third; the University of Pennsylvania occupies 10th place this year, down from eighth; and Cornell University dropped off the top ten list entirely, slipping one place from last year to 11th.