---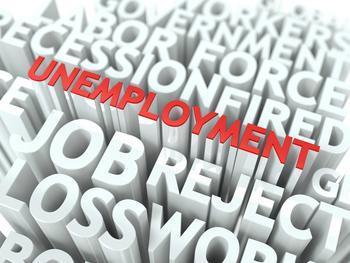 Employers across the U.S. announced plans to cut their workforces by 44,324 payroll positions in September -- up a whopping 38% from August.
Figures released by outplacement consultancy Challenger, Gray & Christmas show that despite the spike in terminations, cuts were down 25% from September 2015.
So far this year, employers have announced a total of 435,612 planned job cuts, 12% fewer than for the first nine months of the previous year.
"Heavy job cutting in the energy sector defined the first half of the year," said Challenger, Gray & Christmas CEO John Challenger. "But, each quarter has seen the number of overall job cuts decline, as this sector stabilized and the economy continued to improve."
Heavy education cuts
The education sector took the heaviest hit last month, as job cuts shot up 363% to 8,671. The bulk of the firings came from the collapse of for-profit college ITT Technical Institute, which led to 8,000 job losses.
The computer industry lost another 4,152 job cuts during the month, bringing the annual job-cut total for the sector to 59,719 -- second only to the energy sector, which has announced 98,733 terminations to date.
The retail sector, which announced 7,296 job cuts in September, ranks third in year-to-date job cuts with 51,939 through three quarters. However, those losses will be more than offset by seasonal hiring that has already seen nearly 230,000 new hires.
"It is not unusual to see a decreased job-cut activity in the third quarter, as many employers postpone major workforce decisions during the summer months," Challenger noted, adding, "We could see a resurgence in cuts to close out the year. The fourth quarter is typically when companies make strategic moves to prepare for the coming year."
---