---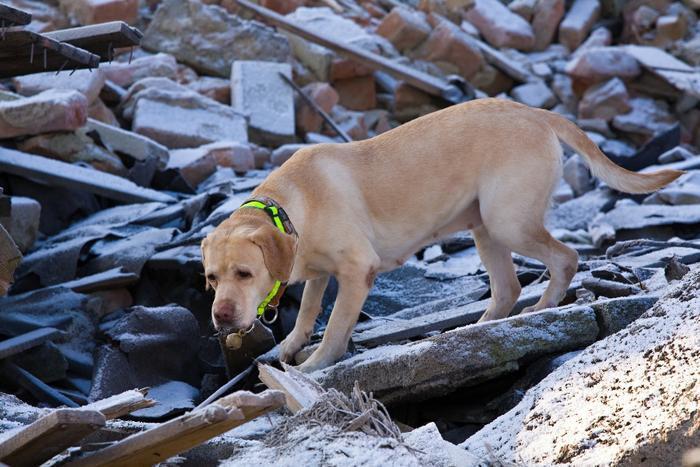 When disaster hits, often without warning, people may be left without food and shelter for a while, but it's usually much worse for animals, who have been the least protected throughout disasters around the globe.
If you watch videos of the devastating hurricane Katrina you will see people floating with dogs on makeshift boats. They were the lucky ones. Many other pets were left to drown. And it's even worse for livestock. With more than one billion of the world's poor depending on animals for jobs, food, income and even transportation, it's hard to understand how such an important segment could be left out.
The need for animals to be included in disaster risk management planning was highlighted recently at the International Conference on Small Island Developing States. There was an appeal for them to be included in the revised Hyogo Framework for Action, which is the international framework for disaster risk reduction.
"When Katrina happened in 2005 in the USA between 50,000 to 80,000 animals were left alone and could not be evacuated. 80 per cent of them were killed mostly by drowning," said Dr. Wayne Ricketts of World Animal Protection.
Ricketts went on to point out that including animals in disaster management planning has been proven to significantly reduce the costs of recovery efforts.
In Kenya that was made clear via a study that was done in 2013. It showed that after floods every $1 invested to protect animals generated $2.74 that benefited the community by avoiding losses.
What to do
Ricketts and others are trying to get action on a global basis. They are working closely with the United Nations to include animal welfare in the post-2015 development agenda for disaster risk reduction.
But what about you? What can an individual do to protect pets when disaster strikes? The Humane Society provides detailed preparedness information for all kinds of animals. It's available online and it's worth checking out -- now, before you need it.
---