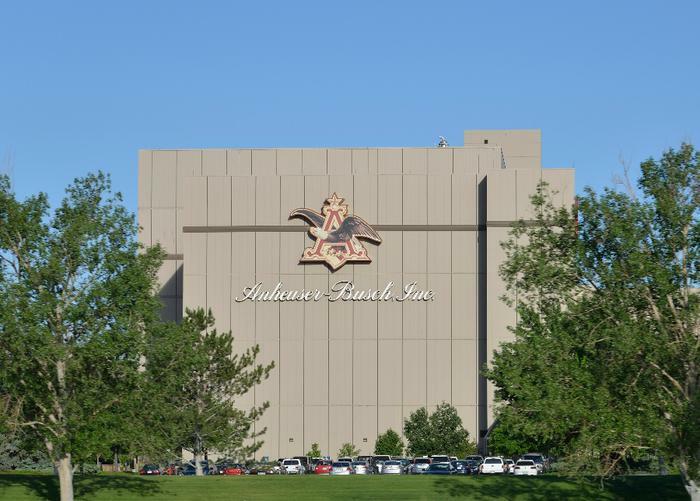 Anheuser-Busch says that if Americans do their part and help President Biden reach his goal of 70% of adults having at least one COVID-19 vaccine shot by July 4, it will give away virtual $5 debit cards towards free beer, hard seltzers, canned wines, and cocktails offered by its 100+ brands. 
If the idea sounds vaguely familiar, it is. In April, the company announced that it was offering free beer to consumers who are fully vaccinated against COVID-19.
The company's making a pretty safe bet that the U.S. will hit the 70% mark. As of Wednesday, the country is at 62.8% for the number of people who have received at least one vaccination.
Spurred by a shift in marketing
The brewery has made a significant shift in how it promotes both itself and its products, due in great part to the pandemic. Starting with pulling its ads from Super Bowl LV, the company started moving toward relevance-centric marketing with its "Let's Grab A Beer" initiative -- a campaign designed to encourage Americans to celebrate their post-pandemic freedom. 
"For us, everything begins and ends with people, and consumers are at the center of everything we do," said Marcel Marcondes, CMO, Anheuser-Busch. "Since last March, we've been focused on pivoting all our plans in order to ensure that our brands remained relevant and meaningful, through tangible actions. And now that we are at this pivotal moment where people are excited to be together again, it only makes sense that we would unite our full portfolio and take this action to encourage people to get vaccinated. There's never been a better time to be able to say, 'let's grab a beer.'" 
How to get your free drink
Adults over the age of 21 will simply upload a picture of themselves in their favorite place to grab a beer, whether with friends at their favorite local bar or with family in their very own backyard. The photos can be submitted at MyCooler.com/Beer to enter to receive a beer on Anheuser-Busch.
Like any other promotion, there's some fine print that consumers need to be aware of. Here are some of the details included in the Let's Grab a Beer Giveaway: 
No Purchase Necessary.

Open to everyone age 21+ in the U.S. except people in California, Alabama, and Texas.

The promotion begins when 70% of U.S. adults receive at least one COVID-19 vaccine dose as determined by the Centers for Disease Control and Prevention (CDC) and ends at 11:59 EDT on the seventh day following the date that the CDC confirms that 70% of adults have received at least one COVID-19 vaccine, or until all prizes have been awarded, whichever comes first.

The prize is not an actual physical product, but rather a $5.00 virtual debit card that can be used to purchase one Anheuser-Busch product.